This weekend you can finally install the macOS Ventura Upgrade in peace and at the same time without a subscription to Apple TV+ "The Peanuts: The Big Pumpkin" watch. But before that there is a fresh edition of the Sir Apfelot newsreel. This time I'll show you which Apple and tech news I particularly noticed in calendar week 43 of 2022. Among other things, these reports are included: Release of and problems with macOS Ventura, Elon Musk is now Twitter CEO, Australia is demanding higher penalties for data leaks, Apple wants to become more attractive to hackers, iPhone 15 Pro should no longer have buttons, an interesting interview with Apple executives, and more.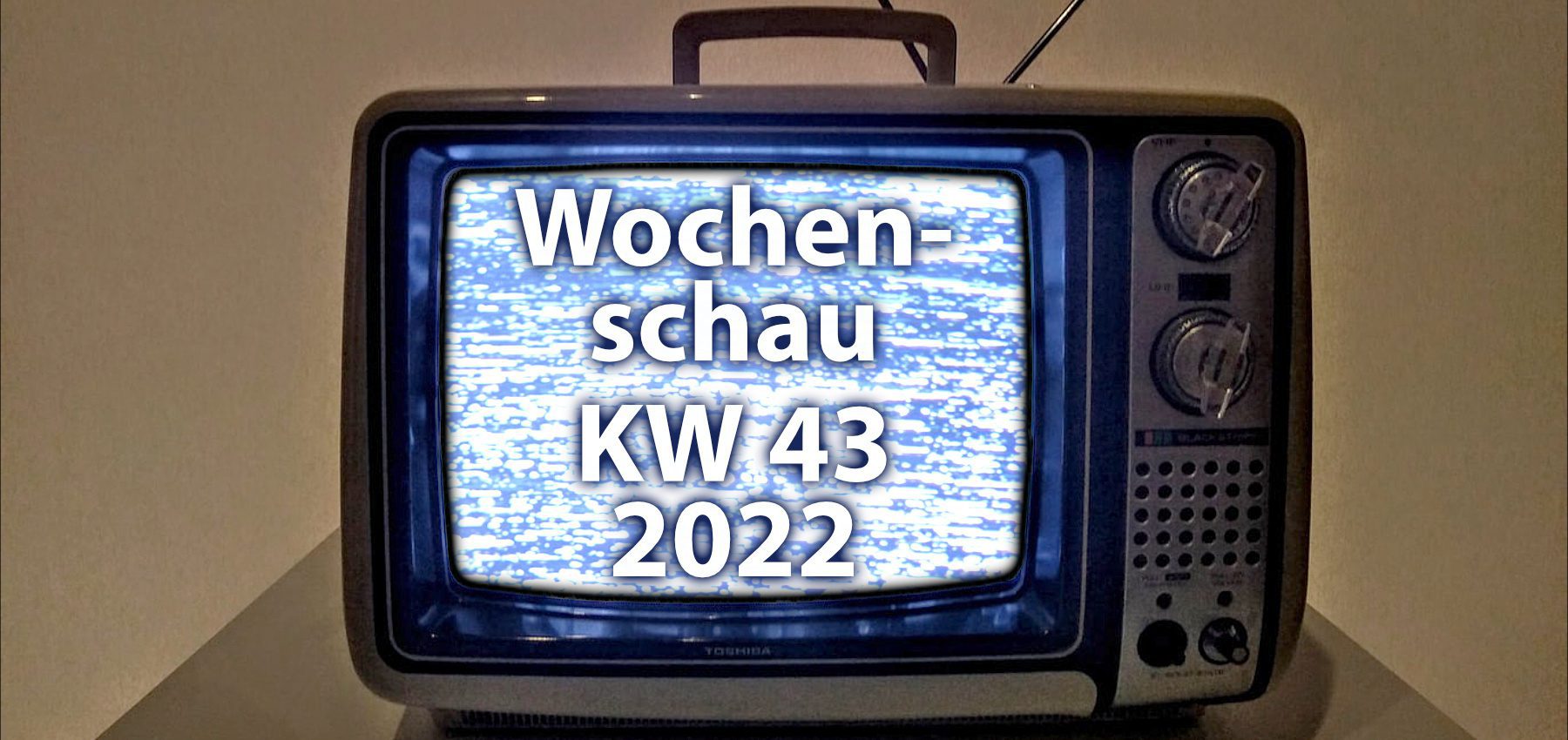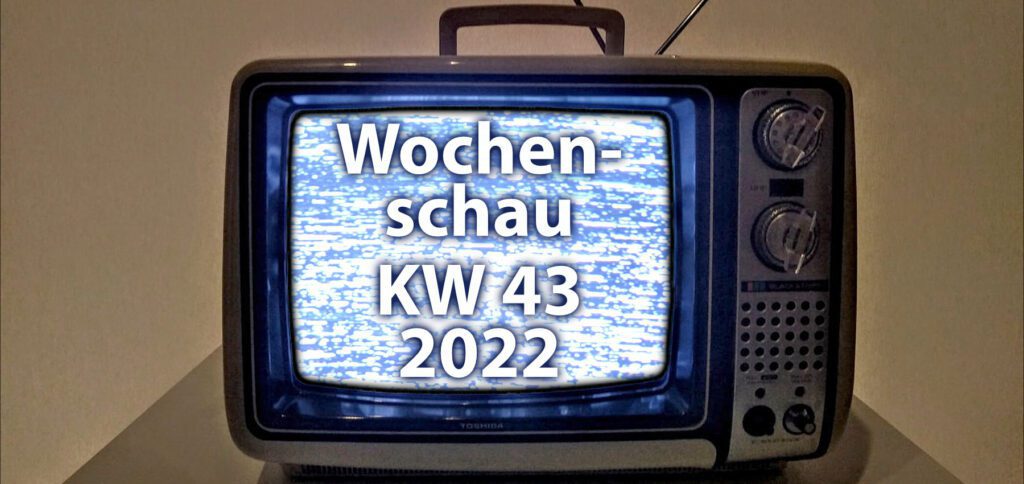 Apple has released macOS 13 Ventura
This week the new operating system upgrade for the Mac was probably the biggest topic here on the blog. If you want to update your Apple computer to macOS Ventura, you will find the right information, advice, solutions to possible problems and bugs and much more with us. Here are the links to the most important articles:
Elon Musk has bought Twitter after all
After all the back and forth of the last few months, who would have expected that? Probably everyone who doesn't fall for Musk's nonsense. Like, among other things, MacRumors in one Post to summarize, Elon Musk bought Twitter for $44 billion, fired some executives and installed himself as CEO. Too bad. I hope this place goes to the dogs and that journalists and anyone else who has seriously used Twitter to spread important information can find a voice elsewhere.
Penalties for data leaks are said to be higher in Australia
Because the outflow of user data can lead to a major risk to the security of the population, the penalties for unsafe companies in Australia will be significantly higher in the future. This week, for example, shows heise online in one Articles that instead of the previous maximum of 2,2 million, up to 50 million Australian dollars could be imposed as a penalty for insufficient data security in the future. These plans by the Minister of Justice emerge from very specific cases in which data was stolen from customers. According to the source, in addition to a communications provider, a health insurance company was also affected by a hack and data theft.
Satellite debris endangers the ISS again
Debris from the "Kosmos 1408" satellite destroyed by Russia is said to have endangered the safety of the ISS and the seven astronauts active in it. I also have that in one this week Articles read by heise online. The source contains more detailed information on the evasive maneuver and on the international condemnation of the satellite destruction and the associated endangerment of orbit companions. If you are also interested in the topic, then take a look at this post, in which I discuss Starlink, Project Kuiper, and OneWeb, and the associated problems in Earth orbit.
Apple aims to make its supply chain carbon neutral by 2030
In einer press release of the company, Apple this week detailed its efforts to advance carbon neutrality in the supply chain. To this end, investments in clean energy and climate solutions are being made worldwide. In addition to their own efforts, the companies in the supply chain should also ensure that their production is climate-neutral. The rather long message contains various information and approaches as well as examples. There is also a quote from Apple boss Tim Cook to read:
"Fighting climate change remains one of Apple's top priorities, and moments like this walk the talk"Says Tim Cook, Apple's CEO. "We look forward to continuing to work with our suppliers to make Apple's supply chain carbon neutral by 2030. Apple's climate action doesn't stop at our doorstep, and with this work, we're committed to getting the ball rolling that will start a bigger change."
Apple wants to make it easier for security researchers to submit reports
Apple's Bug Bounty program, introduced in 2016, rewards hackers and security researchers who report vulnerabilities found in Apple systems directly to the iPhone manufacturer. Depending on the severity of the code gaps, up to 1 million US dollars are to be paid out. However, the average is $40.000, and a single payment of $20 has been made 100.000 times so far. However, so that it is not just about money and that the security concerns submitted are converted more quickly into patches and system updates, the corresponding security portal has now been revised. Apple has also increased its staff. iFun has details on this in a Entry summarized - is referred to, inter alia, on the Apple's own blog post. Go to the Apple security page Right this way.
iPhone 15 Pro: Haptic feedback instead of buttons?
Instead of mechanical buttons, touch-sensitive substitutes could be used on the sides of Apple smartphones from the iPhone 15 Pro and iPhone 15 Pro Max (both expected for September 2023). This would not only improve the water resistance and make completely new sleeves and cases necessary, but also lead to the fact that three instead of one Taptic Engine would be installed. That would be profitable for the manufacturers Luxshare ICT and AAC Technologies, like the Apple analyst Ming-Chi Kuo in one Twitter thread shows. High-end Android smartphones could adopt this idea to offer the same selling point.
Dropbox offers FAQ for macOS upgrade
Apple has unified the storage location for cloud folders under macOS from version 13 (Ventura), so that the corresponding folder can no longer be specified yourself. Rather, the cloud folders from Dropbox and Co. are to be found in ~/Library/CloudStorage. The move to this folder is said to be indicated by a notification from the app and the users are guided through the changeover. I haven't seen that since the Ventura upgrade on Monday night. Also, the Dropbox folder is still fully functional in its old location. Let's see what happens when. Until then you can with the official document read.
Interview with Craig Federighi and Greg Joswiak
Interviews with Apple executives that are broadcast live and include unsolicited questions are an absolute rarity. There was one such live broadcast this week by The Wall Street Journal. As part of a "Tech Live" discussion, Joanna Stern asked the two Apple greats Craig Federighi and Greg Joswiak about USB-C, iMessage on Android cell phones, the Apple headset and the Apple Car, among other things. Of course, at no time was there an answer that revealed secrets and there was also a lack of proper follow-up on one or the other topic. But the interview shows Apple arguing the world in its favor to dismiss criticism entirely.
After graduating from high school, Johannes completed an apprenticeship as a business assistant specializing in foreign languages. But then he decided to research and write, which resulted in his independence. For several years he has been working for Sir Apfelot, among others. His articles include product introductions, news, manuals, video games, consoles, and more. He follows Apple keynotes live via stream.