The first aircraft that flew with similar take-off technology as modern multicopters and camera drones took off for the first time 100 years ago today. This issue of the Sir Apfelot newsreel is all about that and other exciting reports from the past few days. Like every Friday, I'll show you Apple and tech news again today; this time from calendar week 45 of 2022. Among other things, these reports are included: Affinity Apps available in version 2, a lot of rumors about Twitter and Meta, Apple's MR headset is scheduled to go into production from March 2023, Apple Watch is said to interrupt nightmares , Satellite SOS for iPhone 14 series launches in US, and more.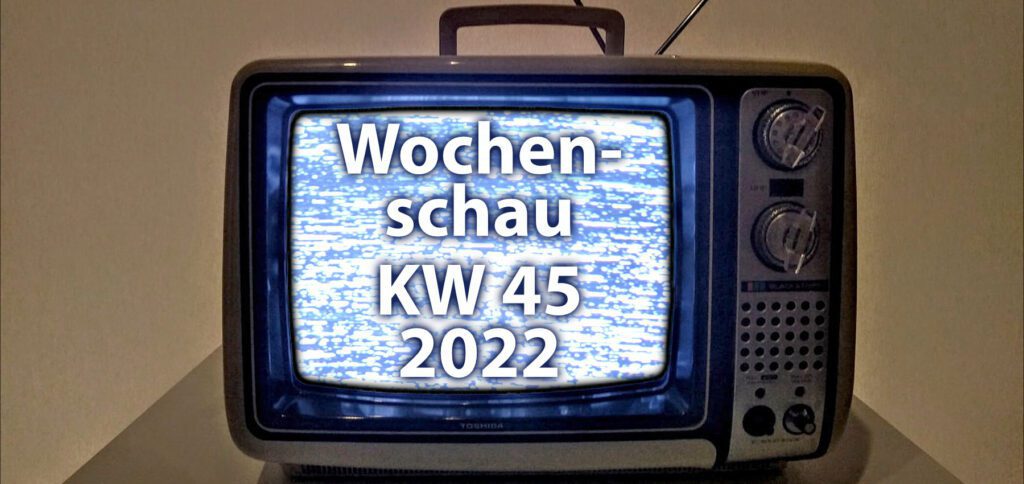 Serif introduces version 2 of the Affinity apps
Serif has released version 2 of each of the three apps called Affinity Photo (Photoshop alternative), Affinity Designer (Illustrator alternative) and Affinity Publisher (InDesign alternative). This is accompanied by the news that there will be no more updates for version 1, which has been available and maintained for several years. Affinity Photo stays z. B. on the status of version 1.10.5. Like the predecessors, the new versions can be purchased without a subscription. As an introduction, they do not cost €84,99, but €48,99. If you are still unsure, you can try out the new apps before you buy them. You can find all information about it and the download with this link.
Œhmichen no. 2 – The first successful whiz kid turns 100 years old
100 years ago today, Étienne Œhmichen took off for the first time with an aircraft that weighed around a ton and required not only twelve rotors with a wingspan of up to 7,5 meters to take off, but also a 180 hp motor. Although the "flight" was initially a feasibility test, further improvements to the technology and additional test flights ensured that a sightseeing flight competition over 1924 meters could be won with it as early as 1.000. Further information on the machine Œhmichen no. 2, on the stagnation in the development of vertical take-off aircraft and on the renaissance of multicopters in the form of battery-powered drones, heise online today published a publication worth reading Post summarized.
Chaos for official Twitter accounts and shrinking workforce
It's like a car accident you can't take your eyes off of. Twitter managed by Elon Musk is a mess. Not only are the checkmarks to confirm verified accounts disappear and be replaced with checkmarks that simply state that someone is paying $7,99 for the Blue subscription, but there is also confusing information about the "Official" checkmarks for companies and other institutions. For the time being, there is no way for the public or people who want to follow you on Twitter to recognize the correct profile or to make it recognizable. On top of that, there's still the wave of layoffs under Musk, as well as an attrition in the workforce driven by Musk's leadership style. Sources: 1, 2, 3
Layoffs at Meta: calculation or sign of decline?
Another one this week dealt with this topic Articles from hot online. Because rumors from the past few weeks that Meta wants to lay off up to 11.000 people have been confirmed. The parent company of Facebook, Instagram and WhatsApp, which is run by Mark Zuckerberg, is reacting to lower-than-expected earnings. In addition, rising costs are to be compensated for in the future. For example in the development of Metaverse, which is said to have the potential for a large, digital marketplace. NFTs can already be used on Facebook, which will also play a role in the virtual and globally networked 3D world. You can find more information on the subject in the linked source.
Apple's MR headset will be assembled by Pegatron from March 2023
Virtual reality (VR) and augmented reality (AR) are to be combined in a mixed reality headset by Apple next year. This MR headset has long been the subject of rumors and speculation. This week MacRumors has in one Articles (referring to a Post from DigiTimes) indicated that the new Apple device should be assembled from March 2023. Pegatron was the only company named as a partner for this task. However, this first version is to be produced in limited quantities and is aimed almost exclusively at the B2B market. Financially, Pegatron should not lose so much; rather, it is about the brand value and future financing options.
Antitrust lawsuit against Apple and Amazon in the US
From Seattle, Washington state, the law firm Hagens Berman is suing Apple and Amazon. Because after the cooperation between the two tech giants got rolling again in 2017, third-party providers for Apple products were pushed out of the Amazon platform, so that both companies (could) ensure that the prices for Apple devices are kept artificially high. By 2017, the two companies were rather at odds; Apple didn't allow the Prime Video app in the store, and Amazon didn't sell Apple products with an official store. Then there seemed to be an agreement – ​​this was followed by the official Apple store on Amazon and the crowding out of up to 98% of third-party providers. You can find the official report from the law firm here here . There is a summary of the iPhone ticker here .
Apple Watch is said to be able to interrupt trauma nightmares
The USA is the land of perpetual war and accordingly there are many returnees dubbed "veterans" who suffer from post-traumatic stress disorder as a result of the combat they experienced. This can manifest itself in the form of nightmares, among other things. And that's exactly what Apple is doing in a current Press release in his US newsroom on. Under the headline "Veterans find relief from nightmares with NightWare and Apple Watch" is about the NightWare app, which is available in the USA by prescription, including a compatible Apple Watch and an iPhone SE. If nightmare behavior is detected during sleep, the smartwatch will vibrate enough to wake the person from the dream, but weak enough not to completely disrupt sleep.
Emergency SOS via satellite: Apple's $450 million infrastructure goes online
Anyone with their iPhone 14 (Pro) outside of the mobile network or a WLAN connection can also make an emergency call via satellite thanks to new technology. In another limited to the US newsroom press release Apple is now going into the infrastructure set up for this with Globalstar. In order to make this a reality, the iPhone maker says it has invested $450 million. Among other things, this ensured that more than 300 employees at Globalstar kept the new service running. More information can be found in the linked source.
After graduating from high school, Johannes completed an apprenticeship as a business assistant specializing in foreign languages. But then he decided to research and write, which resulted in his independence. For several years he has been working for Sir Apfelot, among others. His articles include product introductions, news, manuals, video games, consoles, and more. He follows Apple keynotes live via stream.