It is the first Friday in May 2018 and therefore time again for the Sir Apfelot newsreel - this time for calendar week 18 as well as for the Apple and tech news, which I particularly noticed during this time. The following paragraphs and the corresponding linked sources deal with these topics, among others: first Apple quarterly figures of the year, new Facebook functions, Cambridge Analytics, Mac backup software with High Sierra Update, the 25th anniversary of the WWW, the Apple HomePod in Germany, the Apple AR and VR glasses as well as rumors, leaks and other details about the Apple iPhone SE 2.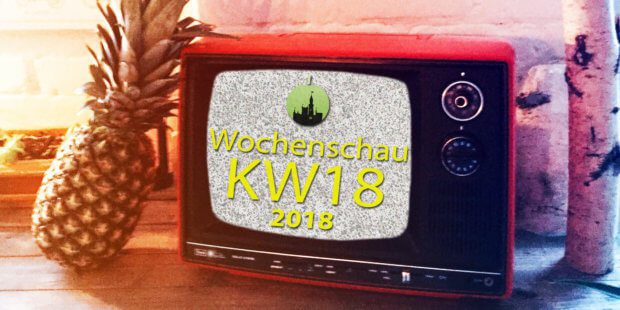 Apple quarterly figures: Q2 2018 balance sheet presented
At Apple, the fiscal year begins before the calendar year, which is why Apple's Q2 2018 balance sheet is already available at the end of April / beginning of May. Accordingly, the Q1 figures are always available at the end of January. How the individual balance sheets affect the share or the share price, I showed you that at the beginning of 2017. With the Apple balance sheet Q2 2018, there are again signals for Investment - It's the best second quarter for the company so far and a lot of devices have been sold worldwide, including ApplePage shows:
iPhones: 52,2 million devices
iPads: 9,1 million devices
Macs: 4,07 million devices

Revenue: $ 61,1 billion

Profit: $ 13,8 billion
In terms of iPhone and iPad sales, there was a clear increase in Q2 2017. With the Mac, on the other hand, sales fell slightly and sales also fell. However, the profit in the same quarter last year was 11 billion US dollars, while this year it is 2,8 billion more.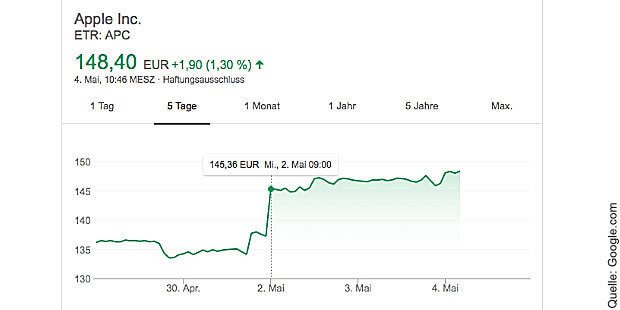 No more WiFi from Cupertino: Off for AirPort devices
Apple will continue to sell the AirPort Express, AirPort Extreme and AirPort Time Capsule devices until stocks are empty. But then it was over for the time being for the WLAN router Cupertino, which were last manufactured and distributed without a hardware update for a long time. This is what the site writes, among other things iMore. Author Rene Ritchie refers to his own communication with Apple, which should have said, among other things:
We're discontinuing the Apple AirPort base station products. They will be available through Apple.com, Apple's retail stores and Apple Authorized Resellers while supplies last.
Message from 2016: AirPort is no longer being developed
Mac backup programs with update for High Sierra
How to, among other things at iFun can read, the two backup apps for the Apple Mac have "Carbon Copy Cloner"And"SuperDuper"Finally got an update for the current macOS 10.13 High Sierra. Problems or functional failures that have previously been annoying are to be resolved. Among other things, in addition to the previous HFS + file system of the current macOS systems, the APFS system is also supported, which is a big and necessary step. You can read details on the linked page.
Recommended reading: Why to wait with the High Sierra update
SketchBook: Free Full Version Now Available
The developer Autodesk has in the past had an attractive drawing app for iOS on iPhone and iPad as well as for macOS on Mac, iMac and MacBook for 30 EUR per year on the market. You can now get the application called "SketchBook" for free, how iPhone ticker reported. And here you get the app for sketching and drawing works of art (iOS = first box; macOS = second box):
[appbox app store id883738213]
[appbox app store id863486266]
Is the Apple HomePod coming to Germany soon?
A strange one, probably still under construction Support document the apple company from California should give indications that the HomePod will soon be officially launched on the German market. If you look at this from among others 9to5Mac If you take a closer look at the page under the microscope, you will find a list of functions and an indication of system requirements in the section "Supported languages". If you open this, you will find the following: English, Japanese, Français, Deutsch, English - whereby not only the double mention of English is noticeable, but also "German". In addition, the document could mean that the HomePod will not only come to Germany, but also to France and Japan;)
Project T228: What will happen to the AR / VR glasses?
It could be that Apple is actually doing an extensive spring cleaning among its products. The WLAN routers should now all be out, the HomePod will be launched in other markets and the quarterly figures show that the mobile communications market (relatively) is stable. But now there is a new one Announcement from CNET, which is also working on a wireless virtual reality (VR) and augmented reality (AR) headset; and that under the code name T228. There was already last year according to MacWelt similar rumors. The finished product should not be presented until 2020 at the earliest - if not all plans have been thrown overboard by then ...
iPhone SE 2 - Leaks, Rumors, Pictures and Videos
And before I get to the non-Apple issues, a message about the products of the technology giant from Cupertino: there are rumors and leaks regarding a possible iPhone SE 2. Among other things Computer IMAGE picked up the topic after TigerMobiles claims to have leaked corresponding pictures and technical data. According to Steve H. from France, who is known on Twitter as @OnLeaks for his reliable leak reports, there are still no indications that the pictures and videos are actually trustworthy advance information.
If you've been following me for a while, you know I'm used to share only things I totally trust. This is my # 1 Golden Rule. That being said, for the very 1st time since I started to leak as OnLeaks, I'm about to share something I absolutely can't confirm the authenticity ...

- Steve H. (@OnLeaks) 30 April 2018
Facebook with "Clear History" and dating ambitions
Facebook (yes, this big, untrustworthy data octopus that everyone is still signed in to) has taken a step towards self-managing data for users. The "Clear History" function is intended to delete information about clicked links and pages visited - similar to deleting history in the web browser. Besides, it is said at GameStar, there will soon be an online dating function. Users can create extra profiles for them (the conventional profiles, friend lists and information should not be used directly) and then go to search for partners in their region.
via GIPHY
Facebook again: Cambridge Analytica is finished
Cambridge Analytica, the company that recently slipped into a "Facebook scandal" and thus came into the focus of the public (as well as several lawyers), appears to be on the brink of collapse. Like among other things MacTechNews reports, not only has there been tremendous public pressure on the company, but there has also been extensive customer churn that has kept the company alive alongside Facebook. In addition, there are quite high legal fees due to many lawsuits - all in all, this results in the end for Cambridge Analytica. The press release on the topic you can find here.
25 years of the WWW - Zeit Online shows milestones
For many, the Internet is not only messenger applications and apps, but above all the so-called World Wide Web, i.e. the content that can be accessed via a web browser. At the moment you get a whole pile of articles with the catchwords "25 years of the WWW" (google it, you can't get out of reading it ...) - I would like to highlight one of the contributions because it is nicely illustrated and shows some milestones in the development of the privately used World Wide Web - it is an article from Zeit Online.
Among other things, the HyperMedia will be on display Browser, the 1994 Netscape Navigator (evolved from the 1993 Mosaic Browser), GeoCities, Ebay and Google in their original versions, Napster as a trouble maker, Wikipedia as an online encyclopedia, MySpace and Facebook as social networks, YouTube, Twitter and more.
After graduating from high school, Johannes completed an apprenticeship as a business assistant specializing in foreign languages. But then he decided to research and write, which resulted in his independence. For several years he has been working for Sir Apfelot, among others. His articles include product introductions, news, manuals, video games, consoles, and more. He follows Apple keynotes live via stream.