It is Friday, May 11th, 2018, and thus the bridging day between Father's Day and Mother's Day weekend. If you're still looking for a gift idea for Sunday, then check out this one digital Nixplay picture frame with WLAN and cloud connection at! If you want to know which Apple and technology news I noticed particularly in the past week, then you don't have to click a link, just scroll. In the following you will find a lot of exciting news from the crazy world of applied electronics: D We start with several news about Google.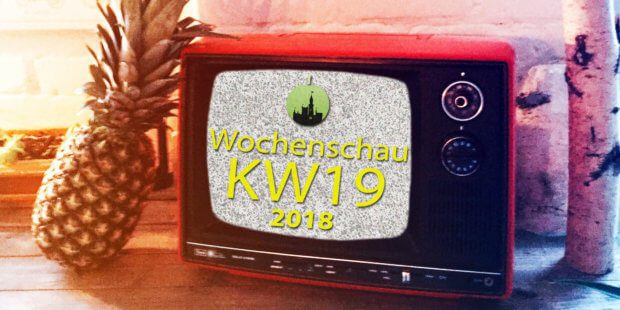 Emoji scavenger hunt from Google as an AR and AI experiment
The scavenger hunt game "Emoji Scavenger Hunt" from Google combines the iPhone camera with the live streaming function of the Safari browser and the artificial intelligence of the data giant. An emoji symbol is used to specify an object that you should look for and bring in front of the camera. It is not really clear what exactly happens to the pictures taken and the data collected. I have a more extensive report on the topic for you here: Google Emoji Scavenger Hunt.
Extended security for the Google account also under iOS
Last October, Google enabled "Extended Security" for Android users, which is aimed at users with particularly sensitive data. With an extra security key, access restriction with regard to the personal Google account and several steps of verification as the owner of the account and data, everything should be completely secure. Among other things, lawyers, activists and journalists who save or share data and information via Google should benefit from this. More about the Advanced Protection Program you can find here. There is also information on the introduction for iOS users in this blog post.
Gmail Smart Compose: Compose email replies almost automatically
If you already use Gmail's "Smart Answers" function to react faster to incoming messages, "Smart Compose" may also be of interest to you. So far only available in English, it is only a matter of time before you also get suggestions for completing sentences and paragraphs in German. Google's AI ensures that sentences that you start are provided with a suggestion for their corresponding end. If the proposal is correct, it can be adopted with just one push of a button. That reported including iFun.
Phishing attack: fake Netflix mail is making the rounds
Like Futurezone, among others berichtet, a fake e-mail is currently making the rounds, which allegedly comes from Netflix and wants to tap data from the users of the streaming service. A link is integrated in the e-mail with the anchor text "Click here to verify your account". You should definitely not click this link! It is best to delete the email directly or forward it to Netflix beforehand for appropriate investigations.
Amazon driver in UK steals dog and gets fired
Also at Futurezone I have another interesting message found - this time about Amazon and one of its UK freelance distributors. According to the report, the said driver was supposed to deliver dog food and instead stole the recipient's miniature schnauzer. After a few unsuccessful contacts with Amazon support, they turned to the company's CEO, Jeff Bezos. He did not come from the USA and looked personally, but arranged - according to CNBC - Apparently a search for the driver and the dog, which was successful.
Apple confirms use of drones to improve maps
Now we come to the Apple section of this week's Sir Apfelot newsreel. Also to the technology giant Cupertino there was some news again in the last week. Among other things, the company has confirmed the use of drones to improve Apple Maps. As 9to5Mac reports, there were corresponding statements to the news agency to Reuters. The flights have not yet been carried out, but have already been approved, as Apple, along with Uber, Microsoft, Flirtey, FedEx and other companies, has received a special permit from the US government that goes beyond the actually applicable FAA regulations.
Apple is removing apps that share location data with third parties
The privacy of any people and companies involved should not only be preserved during the mentioned drone flight, but also when using the app on Apple devices. In the last few days, Apple has probably already started removing apps from the App Store that share location data (e.g. via GPS, WiFi data or the like) with third parties. There are corresponding messages at 9to5Mac as well at MacRumors. The respective developers of the apps are informed by email, among other things, that their software violates points 5.1.1 and 5.1.2 of the App Store Review Guidelines.
Apple finally decided to start enforcing guidelines on selling location data

via @ jeromep1970 pic.twitter.com/YKAWfMBq35

- Thomasbcn (@Thomasbcn) 7 May 2018
App and system crash due to Unicode symbols
I also have at MacRumors Readthat there is once again a case of "dangerous" symbols in mobile word processing and messenger use. The bug should not only affect iMessage under iOS, but also WhatsApp under Android and other programs / systems. A combination of symbols or emojis such as the black dot (⚫️) or the hand pointing to the left (????) are probably involved in the crash. In the linked article by MacRumors you will also find a solution for any problems (not for the bug itself) - a distinction is made between Touch Force models of the iPhone (from iPhone 6s without SE) and models without Touch Force (from iPhone 4s to 6 Plus and incl . iPhone SE).
Analysts: iPhone with 3 rear cameras likely from 2019
According to the Taipei Times Various analysts assume that Apple and Huawei will launch smartphones with a triple rear-view camera from 2019 onwards. The adaptation of the triple rear camera from other manufacturers is also forecast. The assumption of the growing number of cameras in iPhone and Co. is justified by the possibilities that arise on OLED displays. In addition, there are HDR and different photo modes, which Apple is already trying to exploit with the current two-camera iPhones. A test of the functions with a comparison of the cameras in the iPhone 7 Plus and iPhone 8 Plus you can find here.
After graduating from high school, Johannes completed an apprenticeship as a business assistant specializing in foreign languages. But then he decided to research and write, which resulted in his independence. For several years he has been working for Sir Apfelot, among others. His articles include product introductions, news, manuals, video games, consoles, and more. He follows Apple keynotes live via stream.