It's Friday again, so it's time for the Sir Apfelot newsreel again. This time it's about the Apple and tech news that caught my eye in calendar week 20, 2018. Among other things, it concerns vulnerable email encryption, the first name Alexa, a speech by Tim Cook, app news from WhatsApp to YouTube, a lawsuit against Apple, the use of dashcam videos as evidence in German courts, and an extraordinary controller for Xbox and other Microsoft devices. If you also want to share some exciting news recently, please do so including a (reputable) source as a comment under this post.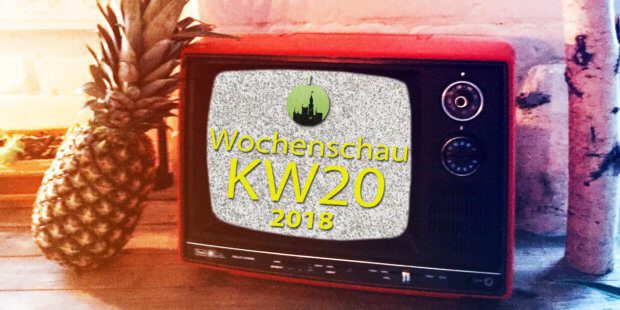 Unsafe email delivery: #efail
A few days ago, among other things, on Twitter and in one Report from iMore The information is scattered that the encryption methods which are supposed to bring e-mails securely from the sender to the recipient are vulnerable. This means that they could possibly be read by third parties. In detail, it concerns the security standards PGP / GPG and S / MIME. PGP stands for Pretty Good Privacy and S / MIME for Secure / Multipurpose Internet Mail Extension. It is also recommended to deactivate PGP in mail clients such as Thunderbird, Mail and Outlook. Details can be found in the linked iMore article.
"Alexa" is becoming less popular as a first name (in the USA)
In Germany the name is more or less exotic anyway; in the US, however, the popularity of "Alexa" can be measured - and it is on the decline. "The number of newborns given the name Alexa fell more than 2015 percent in 21 and a further 2016 percent in 20, according to University of Maryland sociologist Philip Cohen found in recently released US Social Security data" is what Futurezone says. In addition, so it is said, the name is "done" and you have to worry about those who have the first name. Maybe there will soon be the first reports that Amazon will have to pay for name changes. According to LegalZoom one of them costs "only" 150 to 435 US dollars;)
Tim Cook speaks at Duke University
Tim Cook, Apple's CEO, spoke at the ceremony to mark the end of Class 2018 at Duke University. Similar to his predecessor and founder of the company, Steve Jobs, when giving speeches, Cook gave the students a lot of motivation and belief in themselves. The word of the hour was "fearlessness," such as 9to5Mac writes. You can watch / listen to the speech here:
App news: WhatsApp, iMessage for Windows, YouTube
I also found one interesting in the last few days Reporting of app threats, in which innovations and updates as well as outlooks for apps / websites were shown. Among other things, it was shown that the WhatsApp app is now officially marked with the minimum age of 16 years for users. It was also mentioned that Microsoft is working with Apple to bring the chat program iMessage to the Windows system. There is also an update from YouTube. HDR videos are now also supported there, and can be viewed in full glory on the iPhone X, among other things.
Apple sued by survivors of EgyptAir 804 plane crash
On May 19, 2016, the aircraft with flight number EgyptAir 804 crashed into the Mediterranean because there was probably a fire or at least smoke on board. There was, according to 9to5Mac, no emergency call before the machine crashed and all 66 people died in it. However, the automatic data transmission from the aircraft provides information that there must have been a fire. Some families of the deceased have now sued Apple because they see overheating devices from the manufacturer as the cause. In the linked article, however, it can also be read that this argumentation is not entirely consistent. Apple denies that the investigations into the crash include the company.
According to the Federal Court of Justice, dashcam videos are permitted
In an older newsreel, I presented you with a report according to which recordings from so-called dashcams, i.e. cameras on the dashboard or on the windshield of the car, would not be allowed in court. A corresponding case has now been brought before the Federal Court of Justice. There it was decided by the BGH judges that such recordings could be used to investigate a traffic accident and that data protection could be put on the back burner. This is not yet a general permit for the use of dashcams in Germany, but it is a step in this direction. If you want to know more about it, have a look at these posts:
Xbox Adaptive Controller: Modular gamepad for digital inclusion
Golem editors could according to own data, take an exclusive look at the new Xbox Adaptive Controller. On the Microsoft campus in Redmond, on the sidelines of the build developer conference, they were the only German trade press invited to take a look at the device and its possibilities. It is a large, simplified game controller with 19 jack connections for additional switches, buttons and other control elements. Not only playing on the Xbox and the use of other systems should be possible for temporarily or permanently restricted users. The modular system leaves a lot of options open for therapies, in everyday life and elsewhere.
Here is a video from Golem on the subject:
After graduating from high school, Johannes completed an apprenticeship as a business assistant specializing in foreign languages. But then he decided to research and write, which resulted in his independence. For several years he has been working for Sir Apfelot, among others. His articles include product introductions, news, manuals, video games, consoles, and more. He follows Apple keynotes live via stream.