It is Friday, October 5, 2018, and therefore a day off for many, which with yesterday's Thursday bridges the gap between the day of German unity and the weekend. If you took your time off: Congratulations! So you have more time to enjoy the Sir Apfelot newsreel for calendar week 40 in 2018 (and to play "Super Mario Party"). In this little news post I summarize Apple and tech news that have caught my eye in the last few days. If you have also stumbled upon interesting news, please share it with me (including a reputable source) as a comment;)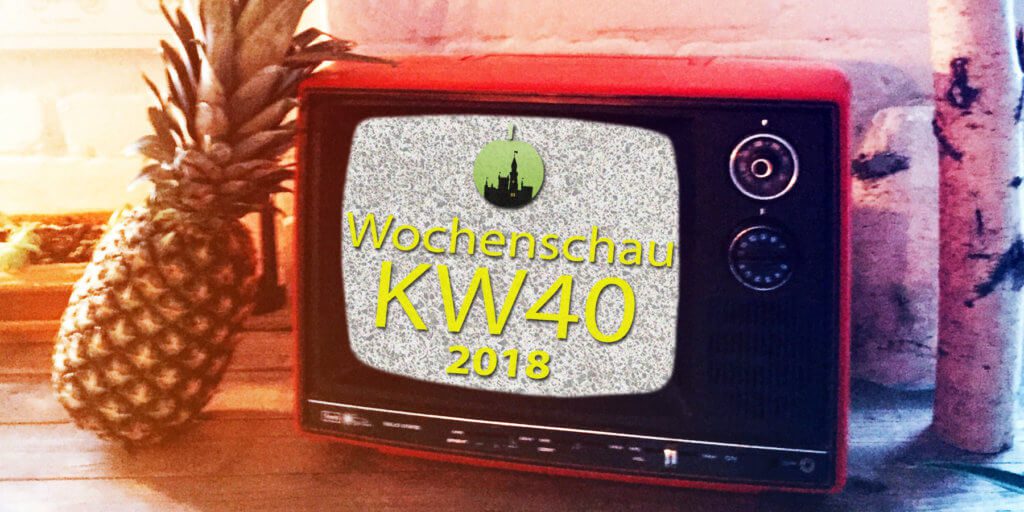 Garmin sports watches now with the Spotify app
In the so-called Connect iQ Store, which has apps for Garmin sports watches, Spotify is now also available as an official app - for example for the fēnix 5 Plus. IFun reports that in one Articles. The availability for further models should be achieved in 2018. So all users of the special watches can take their music and especially their workout playlists with them and listen to them on the go via Bluetooth headphones. If you are still looking for sports headphones, you will find several recommendations and reviews here: Sports headphones at Sir Apfelot.
Netflix with interactive content for "Black Mirror"
Black Mirror is a very popular series from the Netflix streaming platform. The individual episodes tell partly exciting and dramatic, partly dystopian and terrifying stories that show the possible future of digitization, AI and the technologicalization of society. Now Netflix would like to equip the series with interactive content so that viewers can intervene in the story of an episode and influence its end. That reports, among other things, Futurezone here . The technology for interactive content should be easily adapted from other series and films.
Woz U: Coding school available online with serious shortcomings
Does anyone else know "Woz U"? Here in the blog I have the online learning program for anyone interested in programming pretty much exactly a year ago presented. The platform to learn programming was and is supported by Steve Wozniak, the co-founder of Apple, as a testimonial. It just seems to have no effect on the quality of the offer, like MacRumors schreibt. With reference to CBS News, program participant Bill Duerr is quoted as pointing out weaknesses and errors in the teaching material:
To me it feels like a $ 13.000 eBook [...] It doesn't work where it should, mostly just hyperlinks to Microsoft documents, to Wikipedia [...] If you program and stick to it and there is a typo and you get an error message, then you don't know why you get the error message [...] Has nobody proofread this? Didn't anyone care to make it work?
US Study: Cell Phone Ownership in 99%; Computers go back
Perhaps not completely representative of our realms, but a study and the statistics that emerged from it are certainly comparable to those of 9to5Mac shown at this point becomes. The study of the ownership and use of digital devices in the USA and the offers that can be used with them resulted in informative data: 99% of those questioned between the ages of 18 and 49 have a cellphone, while 91% said they owned a smartphone . The percentage of desktop computer and laptop ownership in the same age group was 77%. In total it was 73%; 5 percentage points less than in 2016. You can find more data and a graphic using the link provided.
Everyone Can Create - Apple's iPad creative classes
Anyone who wants to be creative with the iPad can now use a series of eBooks from Apple that can be downloaded from iBooks: "Everyone Can Create". The four books deal with the areas of painting or drawing ("Drawing"), photography ("Photo"), music ("Music") and video creation ("Video"). There is also a "Teacher Guide" for teachers who want to use the material offered in the classroom. You can find the download directly in iTunes, iBooks and with this link. At the moment the books appear to be only available in English. If you have found versions in German, please let me know;)
Will the new iPad Pro and MacBook Air arrive in October 2018?
IFun asks this question with this article. This includes references to an iPad Pro with the release date "Fall 2018" (autumn 2018) in the current iOS. In addition, with reference to a Articles of 9to5Mac meant that the market launch of the iPhone XR was reason enough to start a small event this October, at which the new iPad Pro 2018, a new MacBook Air and perhaps the revised Mac mini expected by some users will also be presented becomes. Could we then expect an update to AirPower from Apple? Maybe not. Perhaps the new hardware will only be available with a presentation in a press release - or not at all this year. Basically everything stays open.
iPhone Xs (Max) - No purchase recommendation from Stiftung Warentest
Like GameStar, among others shows, Stiftung Warentest does not give a purchase recommendation for the Apple iPhone Xs and Apple iPhone Xs Max. In the drop test, it should have broken too quickly and the cellular performance should also leave a lot to be desired. The latter coincides with one Message from the iPhone ticker after some users struggled with LTE problems with the 2018 models of the Cupertino smartphone. GameStar works by the way on this short test the Stiftung Warentest, in which the iPhone X has already been named "The most fragile iPhone of all time". With a structure similar to the iPhone XR, it "gets company".
Starting today: Super Mario Party as a module, download and code
Let's close again with a Nintendo message: D I recently showed you how to prepare for "Super Smash Bros. Ultimate", which will be launched in December, your GameCube controller is waiting. But today "Super Mario Party" is coming to the Nintendo Switch first. At Amazon the goods are scarce (buy here as a module); but alternatively download codes (here ), with which you can save 10 euros. You can also start playing with the download codes and don't have to wait for the physical game. In addition, if you have specified a payment method there, you can download Super Mario Party for the Switch from the eShop;)
via GIPHY
After graduating from high school, Johannes completed an apprenticeship as a business assistant specializing in foreign languages. But then he decided to research and write, which resulted in his independence. For several years he has been working for Sir Apfelot, among others. His articles include product introductions, news, manuals, video games, consoles, and more. He follows Apple keynotes live via stream.