Today is Friday, March 2nd, 2018 and it's time for the Sir Apfelot newsreel again. As part of this series of articles, I present you every week the reports, news and messages that I noticed particularly during the week. I have also moved the reports on the Cyberport Cyberdeals to this format. But without a long preamble, it should now be about iPad bargains, Apple and tech news, reports on Nintendo and Netflix and other interesting things from calendar week 9;)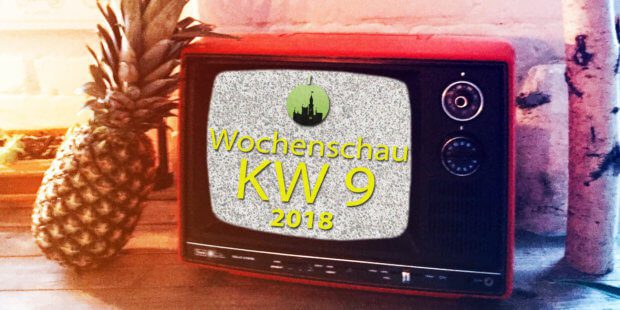 Cyberport Cyberdeals: Apple iPad Pro 10,5 inch (2017)
Apple's recommended retail price for the iPad Pro tablet with 10,5-inch display from 2017 is EUR 899. If you want to save 100 euros compared to this recommendation, then take a look at this week's Cyberdeals from Cyberport. In addition to the iPad Pro for 799 EUR, there are also inexpensive Windows notebooks, digital thermostats, loudspeakers, monitors and some other technology offers. The main article on Cyberport Cyberdeals you can find here - and in it the action link to the offer page.
Netflix Forever: For Life, Stream for Free
Netflix is ​​one of the largest, best-known and most popular providers of films and series via Internet streams. The different subscription models are quite cheap compared to buying the content individually and can be canceled flexibly. There is even a free trial month.

But now you have the chance of one of three lifelong, free memberships for streaming in the best quality: "Netflix Forever" is the name of the campaign that started yesterday and runs until Sunday, March 4th, 2018. You can win the deluxe membership with a quiz (Facebook login required); if you answer most of the questions correctly in the series, then you have a chance (best score so far: 130 questions; my score: 16 questions). Here you can find the Netflix Forever Quiz: https://netflix-forever.de
Mac can be tracked and locked for years after it has been sold
A notice about the deletion of sold Apple devices from iCloud recently made the press when Google employee Brenden Mulligan published a report focusing on this. After all, he had sold his Mac and was able to find it in his iCloud overview after a whopping three years. That means he could also have locked it, deleted the data on it and located the device.
He then blocked it too, but left his contact number on the screen so that the transfer to the new user's iCloud could be discussed. Messages and safety notices then have, among other things Heise and iFun issued.
Apple iCloud: Google usage and China server
Let's stay with the Apple Cloud for two more reports. I have noticed a few reports on these topics in the last few days. The first message says that Apple also uses the Google cloud platform to store encrypted user data. Like among other things described at MacRumors, but that's nothing new. Because only those from Microsoft were exchanged with Google's storage offers, and in addition, encrypted and non-user-specifically labeled data is also stored at Amazon.
The second topic is the storage of iCloud data of Chinese Apple users on the servers of "state-affiliated cloud providers" in China, like it iFun expresses. The well-summarized contribution of the colleagues also refers to a call by "Reporters Without Borders" advising Chinese journalists not to use iCloud any more. Since the encryption and decryption keys for the data are now stored in China and no longer in the Cupertino catchment area, Reuters also has an extensive one Article on the topic published.
Boycott calls: Apple should prevent access to NRA TV
Protests and boycotts have raged again in the United States after a shootout at Marjory Stoneman Douglas High School in Parkland, Florida. In addition to the gun lobby, the focus is also on those people and companies who indirectly contribute to the spread of guns and violence.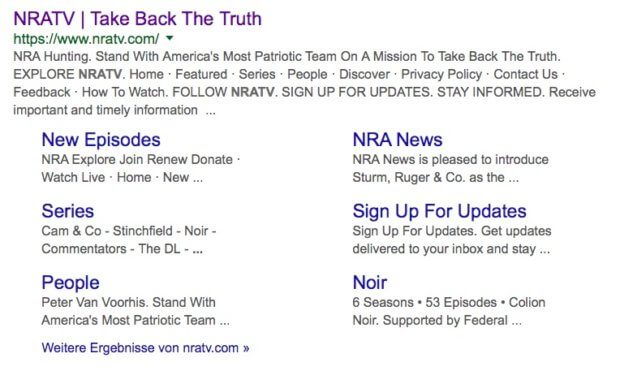 Apple is included because US users can watch the NRA TV channel on Apple TV. The "National Rifle Association", i.e. the national rifle and weapons association, offers so it writes among other things 9To5Mac with reference to statements from various media and stakeholders, "the most dangerous and violent propaganda". 9To5Mac doubts that Apple will remove the NRA channel from its offer, if only for the sake of freedom of expression.
Apple leads the way: Comparing iOS mobile security with other systems
Now we come to the shallower reports, starting with the good security of the iOS system, especially in comparison to other mobile operating systems on smartphones and tablets. With reference to an overview from SecurityLab, 9To5Mac has a post on the topic veröffentlichtwhich allows, among other things, the following statements:
iOS and Windows are the fastest mobile operating systems with system updates
Depending on the manufacturer, Android users have to wait days, weeks or even months for updates, patches and fixes
Only with iOS, Windows and PrivatOS as well as with Android on the FairPhone or OnePlus are system updates independent of the tariff provider / network operator
iOS devices are not only provided with updates for several years, these are also available for all of these devices after a month
With Android, the updates for all compatible smartphones are not available from any manufacturer after one month
Camera comparison: Samsung Galaxy S9 + better than iPhone X
And while Samsung, due to the security of Android, can only say: "We do offer updates, but only very late, and maybe you won't get them at all", the manufacturer can now say "... but hey, we have a very good camera in the new Galaxy S9 Plus installed! "hang on: D Among other things, at MacRumors i have related to D read a report that was about the double camera with 12 megapixels each, 4K video with 60fps and super slow motion (960fps at 720p resolution).
They were compared with the other current pioneers in smartphone photography: iPhone X and Google Pixel 2. You can find many comparison photos and further information on the test of the Samsung Galaxy S9 + camera on the linked DxO page. There, light influences, different modes such as bokeh, zoom images, textures, color behavior and much more are compared. So if you are less interested in system security and more in camera quality, then take a look;)
The Newton has not existed for 20 years
At that time, celebrated by a loyal community as the best mobile handheld computer, but hated by Steve Jobs and almost seen as a betrayal of Apple: the Newton with Newton OS. This device, which may be considered a pioneer of the iPhone / iPad, was thrown out of the range by Steve Jobs after he rejoined his company. Related projects like the eMate, the MessagePad 2000 and the MessagePad 2100 were also thrown out. Instead, there was later the iPad, which today with the "iPad Pro" model even includes a pen, the "Apple Pencil", in its use. A report on the subject with articles from 1998 has Heise for you for reading.
via GIPHY
Nintendo Switch 2.0 is created using software and accessories
Nintendo doesn't seem to be planning a second version of the Nintendo Switch, which came onto the market around a year ago, anytime soon. Like among other things GamePro reports, innovations should primarily be implemented using software and accessories. The core hardware is to be retained with the current, first version of the switch. "Nintendo CEO Tatsumi Kimishima stated that he wanted to extend the life of the Nintendo Switch beyond the usual five to six years," it says, for example. One of the additions to the accessories are the sets of the series Nintendo Labo for the Switch, which can also be bought in Germany from the end of April 2018.
After graduating from high school, Johannes completed an apprenticeship as a business assistant specializing in foreign languages. But then he decided to research and write, which resulted in his independence. For several years he has been working for Sir Apfelot, among others. His articles include product introductions, news, manuals, video games, consoles, and more. He follows Apple keynotes live via stream.