Anker today announced new headphones from its audio accessory brand Soundcore. The Soundcore Life P3 Earbuds are wireless Bluetooth earplugs that have various ANC modes and up to 7 hours of battery life. On the go, this can be extended to up to 35 hours using the charging case. Further technical data as well as pictures and other information can be found below. At the end there is all the information you need for the 25% early bird discount.
Update July 06.07.2021th, 3: Test report for the Life PXNUMX online
If you are interested in details about the Soundcore Life P3, I can help you my test report on the headphones recommend. It just went online and has become quite extensive.
Soundcore Life P3 - Technical specifications of the headphones
Like so many headphones in recent years, the Soundcore Life P3 are designed in the well-known and popular AirPods shape. However, these are in-ear headphones with silicone caps, which enable ambient noise to be suppressed. There are three different levels for this. These and other technical details from the Soundcore Life P3 data sheet here in the overview:
Manufacturer: Anker
Brand: Soundcore
Model: Life P3
Device type: True Wireless Headphones
Dimensions / weight (earbud): 37,9 mm x 21,75 mm x 23,75 mm / 4,39 g
Dimensions / weight (charging case): 60,92 mm x 52,88 mm x 30,97 mm / 49,8 g
Radio technology: Bluetooth 5.0
Playback technology: 11 mm drivers for precise and clear sound
Microphones: 6 microphone uplink noise reduction to optimize voice and minimize background noise
ANC levels: Active Noise Cancellation with indoor, outdoor and transport levels
Transparency modes: 2 modes for improved perception of the surroundings without removing the headphones
Battery life with ANC: 6 hours, up to 30 hours with charging case
Battery life without ANC: 7 hours, up to 35 hours with charging case
Charging of case and headphones: via USB-C connection (10 minutes charge = 2 hours of playtime)
Operation: Customizable touch operation via corresponding fields on the headphones
Voice assistance: Soundcore Life P3 headphones can be used with Apple's Siri
Fit: There are 5 pairs of silicone caps included, from XS to XL
Colors: midnight black, ocean blue, coral pink, champagne white, sky blue
Price: € 79,99 (-25% for early bookers)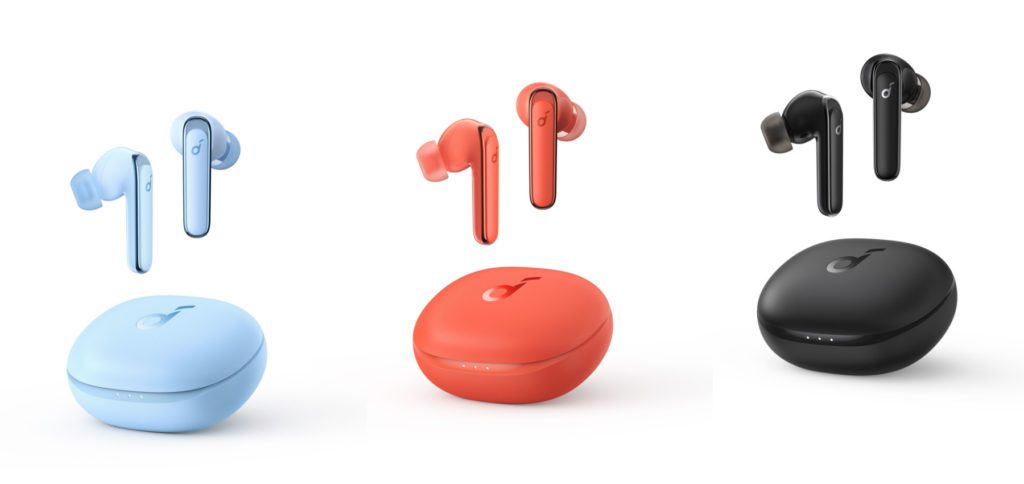 Save a quarter of the price by July 5, 2021
The headphones are currently not available for purchase. The market launch is July 6th, 2021. Until the day before, you can buy a voucher on the Soundcore website for only 1 euro, which you can then redeem on Amazon from July 6th. This brings you a 25% discount. You come to the corresponding action page with this link. However, the promotion there only applies to orders from Germany. So if you are reading from Austria, Switzerland or elsewhere, you would have to order from abroad.
Soundcore in the test: Soundcore Liberty Air 2 Pro headphones
What do you think of the new headphones? Will you order them and use the discount voucher for it? Please leave a comment :)
After graduating from high school, Johannes completed an apprenticeship as a business assistant specializing in foreign languages. But then he decided to research and write, which resulted in his independence. For several years he has been working for Sir Apfelot, among others. His articles include product introductions, news, manuals, video games, consoles, and more. He follows Apple keynotes live via stream.