With "Steve Jobs: The Authorized Bio of the Apple Founder"Walter Isaacson brought out the first and only work that not only traces Steve Jobs' life, but was also fueled with information by himself. The bestseller appeared in 2011, the year the Apple founder died. In this short article I have summarized everything you need to know about the book, which versions are available and further information.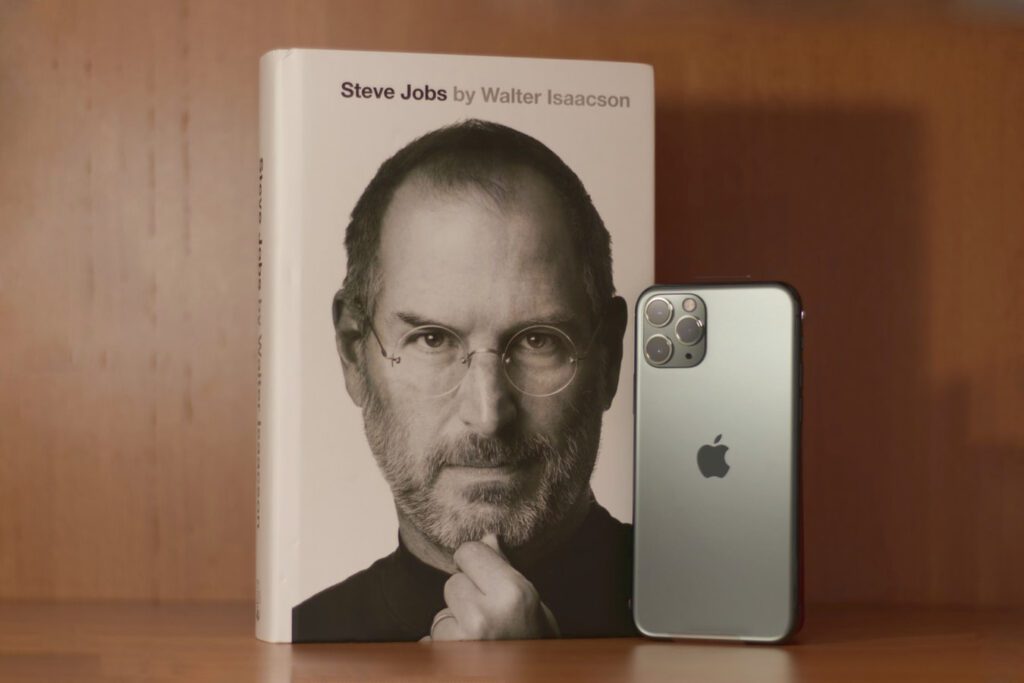 Steve Jobs - A biography of Walter Isaacson
"Macintosh, iMac, iPod, iTunes, iPhone, iPad - Steve Jobs has given the digital world an aesthetic and aura with the cult brand Apple"Raises the description on the Amazon product page. And it's true: even if Steve Jobs wasn't a technician, not a programmer, and most likely not a sensitive boss either, he was still a visionary. How it came about, how his view of the world was formed, how he entered the world of technology and what steps he took to success - Walter Isaacson records this and much more on 704 pages. These are divided into 41 chapters, which of course also deal with private matters - not least Steve Jobs' cancer. The first edition appeared on October 27, 2011.
Steve Jobs: Buy Apple Founder's Authorized Bio
You can buy the book on Amazon in different versions: as a hardback book, as a paperback, as a Kindle eBook and as an Audible audio book. To the product page with all options you come with this link. The customer reviews and ratings are mainly good and very good. Around three quarters of the readers gave 5-star and many also 4-star ratings. Very few have rated it. In addition to a lot of text, the book also contains many pictures. In the middle there are several pages that show photos of Steve Jobs, his Apple efforts, his family and so on. What do you think of the book? Feel free to leave a comment on the topic :)
After graduating from high school, Johannes completed an apprenticeship as a business assistant specializing in foreign languages. But then he decided to research and write, which resulted in his independence. For several years he has been working for Sir Apfelot, among others. His articles include product introductions, news, manuals, video games, consoles, and more. He follows Apple keynotes live via stream.
The page contains affiliate links / images: Amazon.de