As part of Black Friday 2021, the VPN service offers Surfshark his software at a great discount. Instead of charging 10,99 euros per month, the current deal only charges 1,91 euros. You can get to the offer with this link. It is the cheapest VPN offer among the services with no device limit.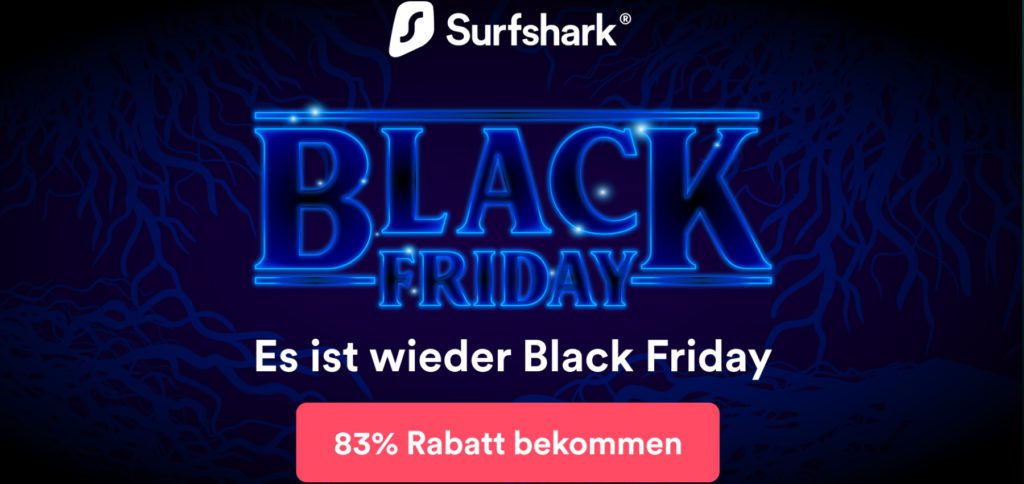 Use Surfshark for a small price
Surfshark is a VPN, i.e. a Virtual Private Network. This can be used to disguise your own IP and thus your own location. You can also redirect data traffic via servers in other countries. This can be very useful at Christmas if you want to call up Christmas films from foreign streaming services.
A VPN can also help you when shopping for Christmas gifts, as prices in international shops can be adjusted to the recognized region - and correspondingly higher prices are being considered in Germany, Austria and Switzerland. You can also read about everything Surfshark has to offer in the article on the March campaign: Click here.

No-log policy - hardly to be found with free providers
Surfshark is a paid VPN, which is actually an advantage because free VPN providers usually collect their users' data and earn money with it. Surfshark, on the other hand, has a consistent no-log policy and guarantees that none of your data will be recorded.
This is in the "Surfshark One" package
You can install and use Surfshark on all your compatible devices, even at a reduced price. For only 1,91 euros a month, this is a very attractive offer. You can also find the "Surfshark One" package on the offer or purchase page, the price of which has also been reduced. The package, which can be booked for only 1,31 euros per month, includes the following offers in addition to the VPN:
Surfshark Antivirus: Scan Windows and Android devices for viruses, harmful files and other malware and block them
Surfshark Search: Search engine tool that aims to cover up traces of searches and prevent personalized advertising
Surfshark Alert: Monitors personal data and informs you if this has become known through a data leak somewhere
See all advantages here: Call up the offer page with this link
After graduating from high school, Johannes completed an apprenticeship as a business assistant specializing in foreign languages. But then he decided to research and write, which resulted in his independence. For several years he has been working for Sir Apfelot, among others. His articles include product introductions, news, manuals, video games, consoles, and more. He follows Apple keynotes live via stream.