Taking photos with the iPhone 7: You want to take photos with the iPhone, right away, so that you don't have to edit the photos afterwards and recalibrate the brightness, color and saturation? You finally want to take the kind of photos with your iPhone 7 that are shown on the Keynote 2016 were promised? Then you should take a look at the corresponding instructions (or new German: tutorials) that Apple has carved out in video form. This will teach you how to take semi-professional photos with the iPhone - portraits, close-ups, panoramas, selfies, golden hour pics and more.
As with filming, the tip usually applies here too: if you hold across, you see more;)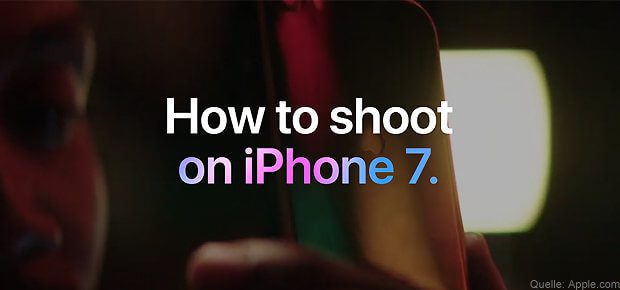 Taking pictures with the iPhone 7: Apple offers instructions ...
... and so far only in English. The individual videos that describe this and that technique for taking successful photos with the iPhone will certainly soon be available in German. Until then, those of you who can speak English can already be taught something.
16 video tutorials for great iPhone photos
In total, Apple has 16 short video instructions with which you can use various functions of the camera App as well as tricks to use them. For example, for action photos, i.e. images of (fast) movements, the Burst Mode recommended for the camera. You use this by holding down the shutter button, i.e. the virtual trigger. You can see the videos under apple.com/iphone/photography-how-to/ call - or via the Apple YouTube channel.
More examples for the Apple instructions
Here I have picked out three more Apple guides for you to take good photos with the iPhone 7. The entire collection with the 16 tutorials for taking photos with the iPhone can be found either on the linked Apple page or on YouTube. Under the videos I have put together a collection of links and other useful information about taking photos with the iPhone :)
Take a close-up shot with your iPhone
Take a selfie with the timer
iPhone photo during the golden hour
Links to related articles
Here are some other interesting articles about taking photos with the iPhone:
After graduating from high school, Johannes completed an apprenticeship as a business assistant specializing in foreign languages. But then he decided to research and write, which resulted in his independence. For several years he has been working for Sir Apfelot, among others. His articles include product introductions, news, manuals, video games, consoles, and more. He follows Apple keynotes live via stream.