The manufacturer TaoTronics kindly offers me headphones from time to time for test and experience reports. In addition to in-ear headphones, there are also over-ear models such as the TaoTronics TT-BH047 with Active Noise Canceling (ANC). I have tried this out for some time and have summarized the individual advantages and disadvantages in this report. If you have any questions about the Bluetooth 4.2 headphones or the TaoTronics TT-BH047 test in general, please leave a comment.
TaoTronics TT-BH047 test
TaoTronics TT-BH047 - Technical data
Manufacturer / Brand: TaoTronics
Model: TT-BH047
Type: Over-Ear Bluetooth 4.2 Headphones
Weight: 260 g
Functions: playback of audio (music, podcasts, audio books, etc.) via Bluetooth and jack, volume control, active noise canceling (can be activated and deactivated), headset for telephony and chat
Microphone: cVc 6.0 noise-canceling microphone for voice transmission without background noise
Compatibility: Bluetooth devices such as smartphones, tablets, computers and laptops as well as devices with a jack connection such as radios, MP3 players and so on
Driver: 2 x 40 mm
Battery life (Bluetooth without ANC): 24 hours
Battery life (Bluetooth with ANC): 20 hours
Battery life (jack with ANC): 24 hours
Scope of delivery: TT-BH047 headphones, USB charging cable, 3.5 mm jack cable, brief instructions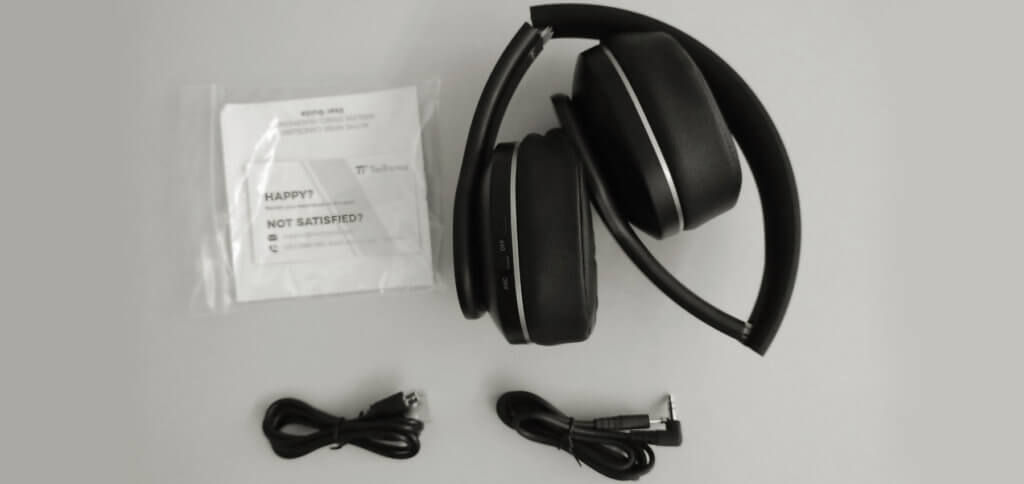 Fit and comfort
The large cushions closed wonderfully around my ears during my TaoTronics TT-BH047 test and offered a good grip. The synthetic leather material is particularly soft due to the incorporated foam and does not bother you when you are wearing glasses. Even wider temples are no problem for the over-ear headset's pads. So I am satisfied with the fit and comfort.
But where I have to deduct points is the bracket that is used on the head. This can be adjusted wonderfully and it is also flexible, so that it fits on narrow as well as wide skulls. However, I find it insufficiently padded. After wearing it for a while, the headband pressed on my fontanel, so that I kept moving the headband and finally took off the headphones after about two hours.
Sound quality - music and films great, telephony good
Now that winter is coming, I will probably continue my personal TaoTronics TT-BH047 test outside and wear a hat under my headphones. Then the barely padded bracket should no longer press like this. But I'm looking forward to really good audio quality that is suitable for many music genres. Highs, mids and lows are wonderfully balanced and the corresponding peaks do not seem overdriven.
In addition to music, I also used a film to test the Bluetooth 4.2 headphones - the Marvel strip "Doctor Strange". The sound effects in this film range from shattering glass and high tones from the sparkling "dimensional holes" to bass-heavy sounds from explosions, fights and the like. For example, if you want to enjoy films aurally on the plane or train, you can use the TaoTronics TT-BH047 headphones!
When making calls, I didn't experience such crystal-clear quality, but I had much better experiences than, for example, with in-ear sports headphones. For example, where in the Meizu EP52 Lite review I would give the TaoTronics headphones a "good" rating at this point. The voices don't sound so muffled and you feel closer.
Notes on Active Noise Canceling (ANC)
The noise suppression for filtering out ambient noise works quite well, even if you are not 100% completely isolated from the outside world. For the test, you can put on the headphones without running music or other audio and activate the function with the ANC slide switch. The environment already sounds much quieter and more muffled.
When you use headphones with Active Noise Canceling to suppress ambient noise for the first time, it can almost seem like magic. After all, the environment becomes "quieter", so to speak, at the push of a button. This is of course useful when traveling in the city, at the train station or airport as well as on the train, bus, plane and the like. So you can enjoy music, podcasts, radio plays as well as films and series more undisturbed.
Would I recommend the TaoTronics TT-BH047 over-ear headphones?
Due to the good audio quality and the not that bad sound when making a phone call, I would immediately make a recommendation for the purchase. I also think the cushions that cling to the head around the ears are great. Only the bracket, which can press on the head for a long time, belongs to the area of ​​"disadvantages". But those who are not so sensitive on the head, have a fuller head of hair or wear the headphones over their hats in winter should be able to handle it. So I give a recommendation for purchase and use with reference to many advantages and a small negative point.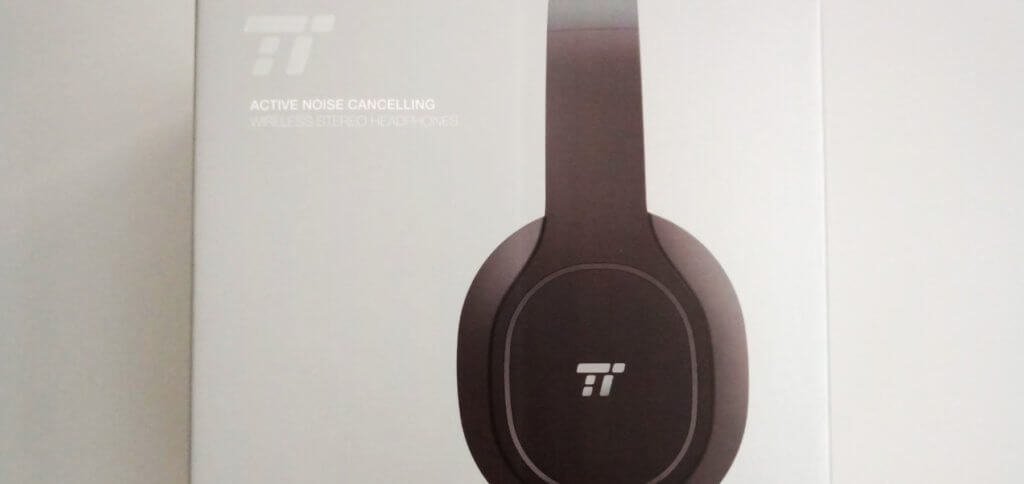 Buy TaoTronics TT-BH047 Bluetooth headphones
If the TaoTronics TT-BH047 test and its results have promised you and you want to buy the ANC headset, then you can z. B. do this via Amazon. There the headphones currently cost 59,99 euros (Status: October 24, 2018) and can be ordered via Amazon Prime.
Active Noise Canceling ANC Bluetooth headphones
The TaoTronics TT-BH047 Bluetooth headphones have Bluetooth 4.2, Active Noise Canceling for the suppression of ambient noise, very good audio quality and a headset function for making calls. Anyone whose head of hair can compensate for the thin padding on the temple receives a clear purchase recommendation.
Mixed customer reviews on Amazon
There are currently 28 customer reviews on the Amazon product page, 50% of which are 5-star ratings. There are also 11 and 4 star ratings with 2%. 14% each use 3 stars or just one star. From "unbelievable price / performance ratio" to "extremely chemical smell" you can find everything and much more. In any case, I did not find any chemical odor in my test.
And maybe the user who complains about a defective on / off switch has used the ANC slider instead of the power button. One does not know. However, one should always view all extreme evaluations as well as those in between from a distance, sometimes also with skepticism. Often times the users who write reviews are not as tech-savvy as the nerds out there: D
After graduating from high school, Johannes completed an apprenticeship as a business assistant specializing in foreign languages. But then he decided to research and write, which resulted in his independence. For several years he has been working for Sir Apfelot, among others. His articles include product introductions, news, manuals, video games, consoles, and more. He follows Apple keynotes live via stream.
The page contains affiliate links / images: Amazon.de