A few weeks ago I got from Wondershare get a license for the Video Converter Ultimate. I have been using it since then under the Macintosh operating system MAC OS X. The tool is an all-in-one solution when it comes to converting and ripping videos, downloading them from video platforms such as Youtube and Vimeo and also burning videos poses no problem for the program. As a small add-on there is even an "Audio" area in which you can also find various audio formats that can be selected as the target format. You can even use it to convert audio files through various formats.
First impression - Simple UI and easy to use
I'm not a big fan of manuals and I started using the tool straight away. My first test was converting an AVCHD file that I copied straight from my Sony camcorder without importing it through Final Cut or iMovie. Final Cut and iMovie go on strike if you try to import an AVCHD file from the hard drive without going through the camera's SD card. This is because the programs expect a certain folder and file structure that is always present on the SD card. If you only take the individual [AVCHD file-> avchd], you get an error message with [Final Cut Pro X-> final-cut-pro-x].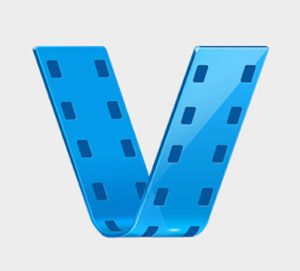 With Wondershare's Video Converter, however, converting to a usable format is a breeze. You drag the file into the middle area of ​​the main window. Then select "Edit" in the lower menu and then "Final Cut Pro" and click on the start button with the two spinning arrows. After a short time, the original file is now available as .mov for FCPX.
The program "intelligently" selects the appropriate frame rate, the appropriate resolution and other things on its own. As a user, you don't have to worry about anything anymore. If you still want to change things yourself, you can specify all things by hand using a small button. But then you should know what you are doing. For the average Mac user, the drag-drop-click route is certainly the preferred one. :-)
Second test: ripping a copy-protected DVD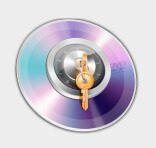 The second test object for me was a DVD from my children. After inserting the DVD, the Wondershare software reported that the DVD was equipped with CSS copy protection. CSS stands for Content scramble system. Wondershare informs me that there is a plug-in that can bypass copy protection. This would be the Free DVD Protections Removal Plugin - which I have not installed for legal reasons. If you want to go the semi-legal way to make copies of your own DVDs, you can of course test the plugin.
My choice was then an unprotected [children's DVD-> children's dvds], which I have with the software [ripped-> dvds-rippen-am-mac]. I put in the DVD and selected "Devices" and then "Apple TV 3" in the lower menu. After clicking the start button, the software on my Retina MacBook Pro was busy for a good 16 minutes and, when finished, suggested adding the film to my iTunes library with a click. That worked really well and so the film was available in the living room on Apple TV within a very short time.
Conclusion: A sophisticated conversion tool for Mac users
Now that I've been using the Wondershare software for a few weeks and have not yet found a format in which it would have refused to work, I can only say that it is a very user-friendly tool that understands a wide variety of formats. Deinterlace and simple video effects are also still possible in rudimentary video editing. I haven't tried audio conversion and DVD and CD burning yet, but I'm sure the Wondershare team did a great job here too.
If you want to take a look at the tool, you will find the right one here Link to Wondershare Video Converter Ultimate for Mac OS X.
Jens has been running the blog since 2012. He appears as Sir Apfelot for his readers and helps them with problems of a technical nature. In his free time he drives electric unicycles, takes photos (preferably with his iPhone, of course), climbs around in the Hessian mountains or hikes with the family. His articles deal with Apple products, news from the world of drones or solutions for current bugs.