Apple launched its annual World Wide Developers Conference today, June 3, 2019. As part of this there was of course another keynote addressing the latest innovations for iOS, watchOS, tvOS and macOS. But that's not all. The Apple WWDC 2019 keynote brought an (almost) completely new operating system, two new hardware elements for pro users and a new workframe for developers. The new things mean: iPadOS, the Mac Pro 2019 with the Pro Display XDR and the SwiftUI. The latter ensures faster programming of Swift apps for all Apple platforms. Below is a brief summary of all the topics. Tomorrow more in detailed articles ...
PS: If you find spelling mistakes, you can keep them. It's late ;)
TvOS 13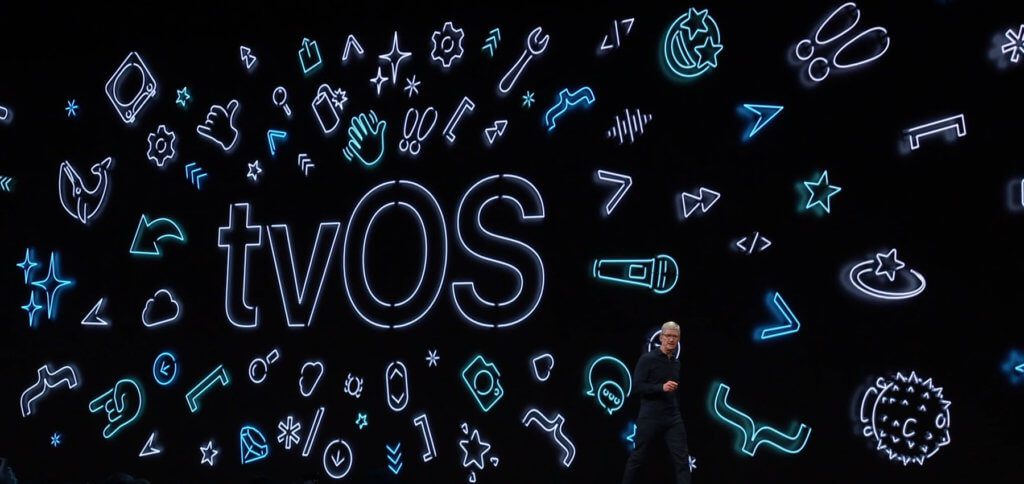 After Tim Cook, Apple's CEO, opened the keynote and talked about the services presented in March, there was a sneak preview of an Apple TV + series. The "Fo All Mankind" series is based on the premise that the first person on the moon at the end of the 1960s was not Neil Armstrong or Buzz Aldrin, but a soviet cosmonaut. Exciting when you consider that the Apollo 11 mission will be 2019 years old in July 50 ... After this trailer preview there was some news about the upcoming tvOS 13:
New home screen shows full-screen preview
There is now multi-user support so that every user in the household gets their own content, suggestions and up-next pictures
Every Apple TV user also has their own account for Apple Music on the device, so that their own lists and suggestions can be played
New screensavers, created in collaboration with the BBC, show the underwater world
For Apple Arcade there is support for the Xbox One S and the PlayStation Dual Shock 4 controller on the Apple TV
Watch 6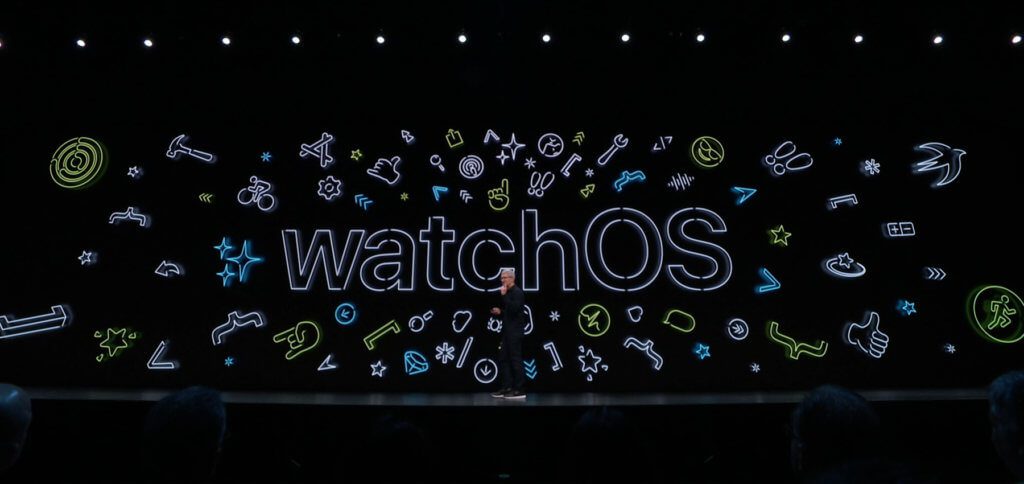 Nothing has been said about new Apple Watch models. There will probably be something new in autumn at the September keynote 2019. However, several new watch faces were introduced, which may also contain new or more complications. Among other things, Voice Memos (Voice memos) on the Apple Watch and can be activated directly from the home screen. Furthermore, these points are important with regard to watchOS 6:
New faces: Gradiant Face, Numeral Face, Digital Face, California Dial, Solar Face
Taptic Chimes: Vibration and playback of a sound at a specific hour / full hour
Thanks to its own app store, native Apple Watch apps can be found, purchased and installed directly from the watch
An Audiobooks app as well as music streaming and the like make use of direct streaming without an iPhone
There is also a pocket calculator app from Apple on the watch, which also has features (which are of interest to US customers) such as tip calculation and billing
For more motivation in the long term, watchOS 6 features "Activity Trends" for the last 90 and 365 days
A dB meter also shows whether the environment is too loud or how many dB it has
Apple assures: the microphone access for the dB measurement does not lead to audio recording or audio transmission / analysis under any circumstances
Cycle Tracking as a new feature for observing the menstrual cycle and fertility
Cycle Tracking will also be available for the iPhone so that everyone can use the app
iOS 13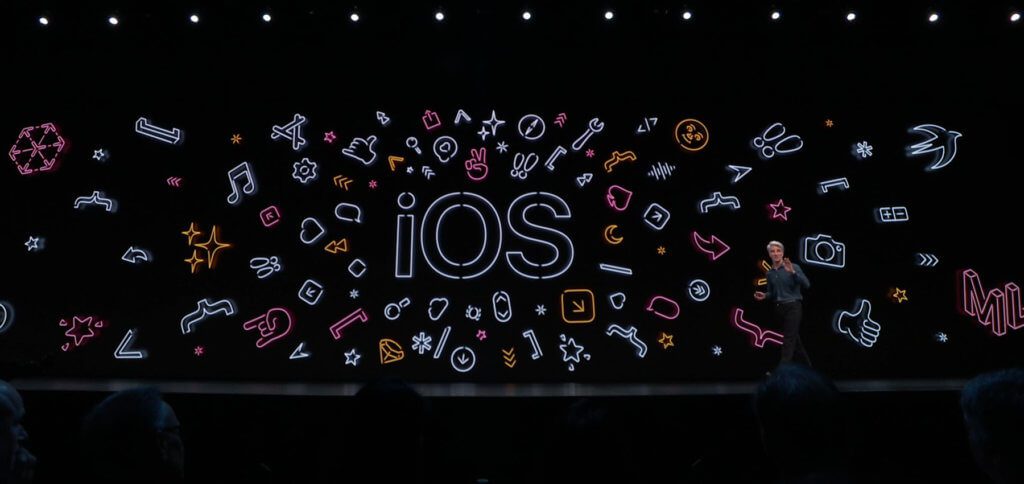 After the prevalence of the current Android 9 system with 10% on current devices was given somewhat maliciously in the direction of Google and Android, there was also the value of iOS 12: 90% of the corresponding devices have the current system. But iOS 13 is already in the starting blocks. As of autumn 2019, as was seen and heard today at Apple's WWDC keynote, the following functions and options will be available on iPhone, iPad and the new iPod Touch:
Faster performance, which among other things ensures 30% faster Face ID
New packaging for apps so that app downloads are 50% smaller, updates even 60%
The start of an app should be up to twice as fast
There is a dark mode for the complete iOS 13 and native and third-party apps
You can now write by swiping from letter to letter instead of typing
There will be lyrics in Apple Music that will be displayed in a timed manner
New functions and looks in Safari, Mail and Notes
Reminders app has been completely rebuilt for more functions and a better overview
Apple Maps are getting better too, at least for now in the US, where over 4 million miles have been re-recorded
Instead of logging in with Google or Facebook, there is now login with Apple, which brings numerous security and privacy features with it
HomeKit offers new security features for surveillance cameras
HomeKit also comes on internet routers to regulate access to personal data, cameras, etc.
Memojis can now be customized with make-up, piercings, teeth, earrings, hairstyles, hats, glasses and AirPods
Memoji stickers are then available for all kinds of apps and on devices without a TrueDepth camera, but from an A9 chip
Camera gets new exposure options for portrait mode
Photos app gets new editing options for photos and videos (including rotation, filters, effects, etc.)
Photos app brings new, clearer and smarter sorting of pictures and videos
The cooperation of iOS with AirPods, CarPlay, HomePod and Siri and their systems themselves have also been improved
iPadOS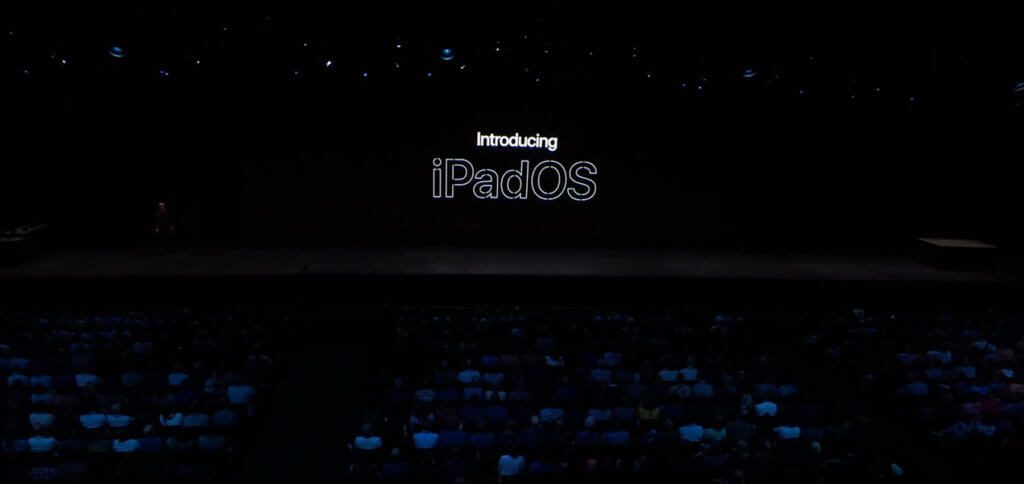 Sooner or later Apple had to face the competition and equip its tablets with functions that result in more productivity and better workflows. That now resulted in the creation of iPadOS. The Apple iPadOS for tablets from Cupertino has all the advantages of iOS and combines them with additional advantages on the larger display. In short, these are the features of the new OS for tablets presented today at the WWDC 2019 Keynote:
New dock on the home screen
Widgets on the home screen (left side)
Slide over from the right brings up apps that were previously placed there (notes, reminders, etc.)
Split View has now been equipped with a multi-window capability, so that an even better screen division is possible
App Exposé shows the content or projects of individual apps (notes, etc.) in an overview so that you can navigate quickly
There are now new 3-finger gestures for copy, cut, paste and back for texts
Setting the cursor and marking have also been simplified
The connection of USB sticks and external hard drives as well as cameras for direct photo and video transfer is supported with iPadOS
Safari can now display desktop websites instead of the mobile version and has 40 new shortcuts
The Apple Pencil now only has 9 ms latency (instead of 20 ms) and can be used by third-party apps via PencilKitAPI
And a lot more (more information on this tomorrow)
Mac Pro 2019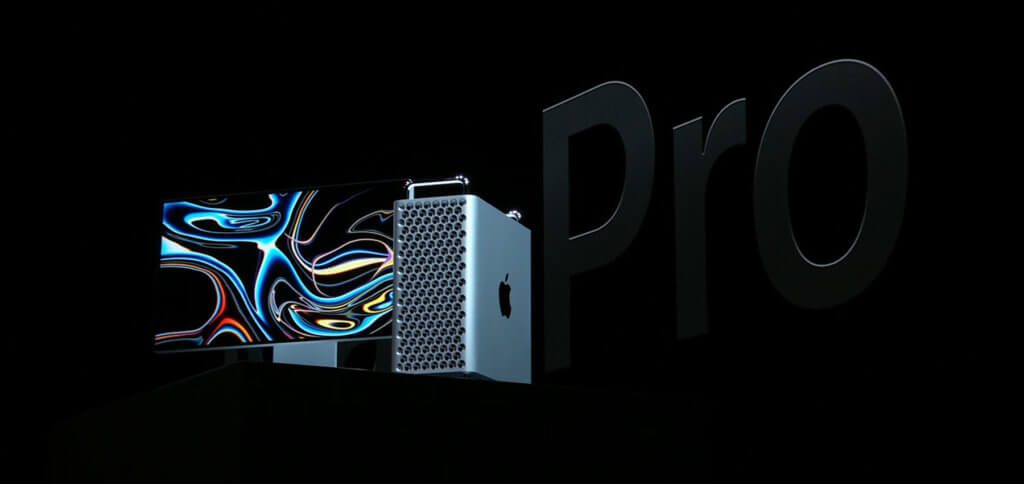 Before it came to macOS 10.15, a new professional computer for professional users was presented. The new Apple Mac Pro, which is aimed primarily at music and video artists as well as game developers, etc., has an innovative, Apple-specific design that allows a few adjustments inside. Of course with prefabricated or licensed parts and not as free as with Windows boxes, but with super-powerful elements that (according to Apple) produce a performance that has never been possible before. Details about the computing monster with 28-core CPU as well as 1,5 TB of RAM and 4 x Radeon Pro Vega II GPU for a triple stream of 8K RAW video material with effects and filters in real time will be available tomorrow in a separate article;)
macOS 10.15 Catalina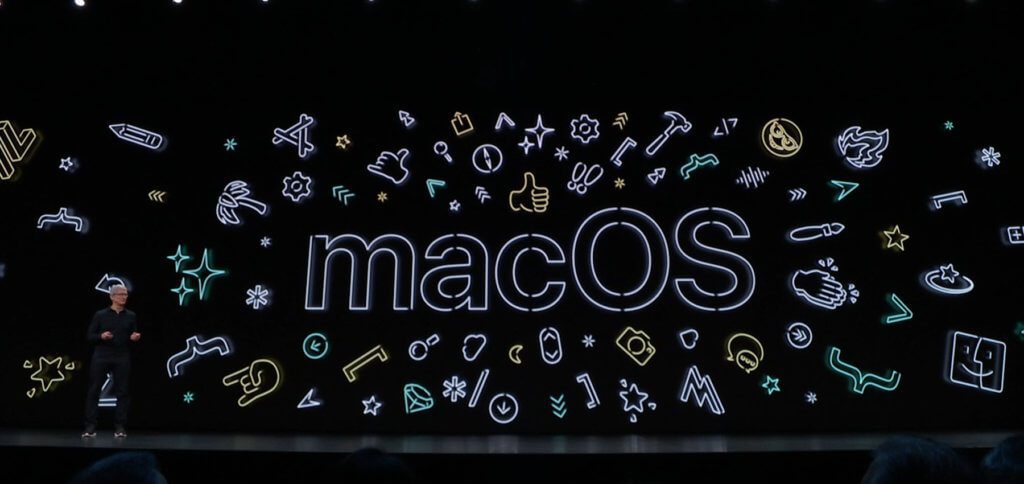 From the Mojave Desert it is now on the sea off California. You can read here what it is all about geographically: Santa Catalina Island at Wikipedia. With regard to the new operating system for Mac, Mac Pro, iMac, iMac Pro, MacBook, MacBook Air and MacBook Pro as well as Mac mini, macOS 10.15 means the following:
iTunes is now divided into the three apps Apple Music, Apple Podcast and Apple TV
The synchronization of iOS devices is now done via the Finder
With SideCar (as leaked before) the iPad can be used as a second screen or graphics tablet
Voice Control provides voice control for macOS and iOS (has been around for a long time under Microsoft Windows)
Project Catalyst ensures that Mac apps can be built quickly from iPad apps
The new SwiftUI as a framework for Swift also ensures faster programming with less code
In addition, apps can be created more quickly using drag & drop and a real-time preview is converted directly into code - and code directly into the preview
RealityKit and Reality Composer provide more possibilities in ARKit 3
And many more functions
After graduating from high school, Johannes completed an apprenticeship as a business assistant specializing in foreign languages. But then he decided to research and write, which resulted in his independence. For several years he has been working for Sir Apfelot, among others. His articles include product introductions, news, manuals, video games, consoles, and more. He follows Apple keynotes live via stream.