Evan Amos may be familiar to everyone who reads up on gaming consoles on Wikipedia. Because for pretty much all consoles from the first to the current generation, Amos has provided professional photos for the individual items. Now he has with The Game Console: A Photographic History from Atari to Xbox A comprehensive compendium has been published which not only contains photographs of every console listed and of selected computers, controllers and individual accessories, but also provides technical data and facts that are worth knowing. Essential reading for game freaks, gaming nerds and retro gamers!
TL; DR: Click here for the book!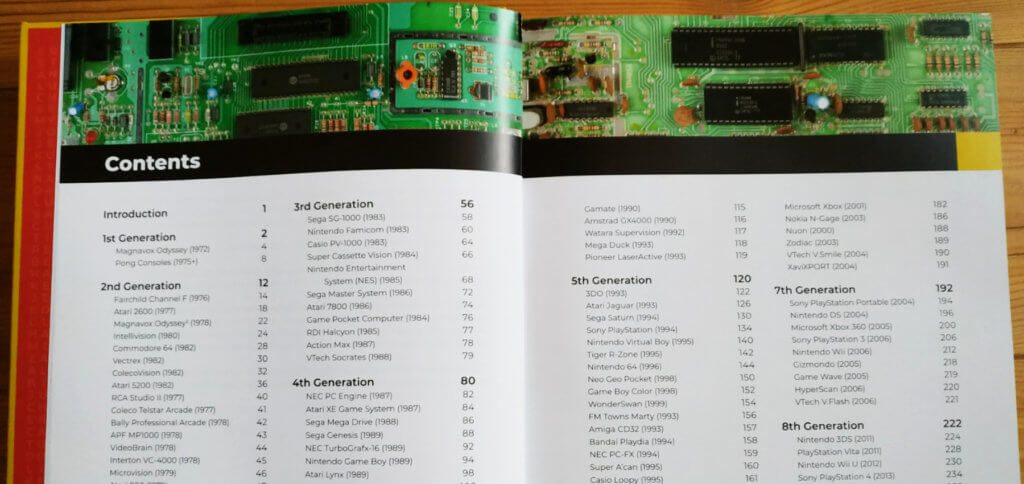 The Game Console: A Photographic History from Atari to Xbox
The texts in Evan Amos' book are in English, a German translation of the 264-page book is still pending. However, thanks to the large photos and the tables with technical data, it is also a substantial source of information for every reader who cannot read and understand English;)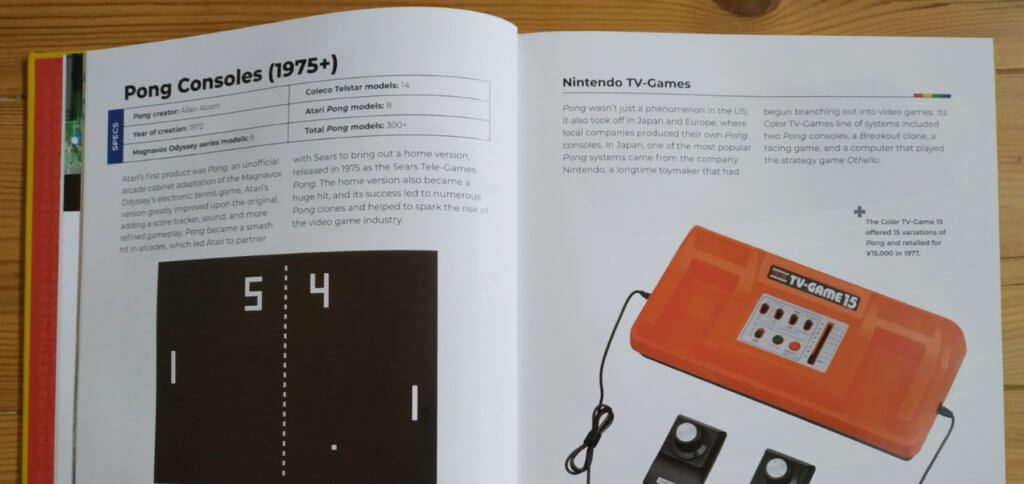 In addition to the brands / devices "Atari" and "Xbox" listed in the title, many, many other manufacturers, devices and accessory products are also represented in the book. In addition to consoles and computers that have appeared on the market, prototypes will also be shown that were never available to the end user.
Recommended reading: Last minute Christmas gifts for Christmas 2018
Do you know the "Apple Pippin"?
On page 162 of The GameConsole In the chapter on the fifth generation of game consoles you can actually find a device from Apple! The "Apple Pippin" is a computer-gaming hybrid released in 1996, with Mac OS 7.5.2, 6 MB expandable RAM memory, 128 kB on-board memory and a Motorola PowerPC 603 CPU with 66 MHz. The interesting thing about the flop console from the according to Wikipedia only 42.000 units were sold is that there was no real memory for the operating system, so it had to be on every CD-ROM. Otherwise the Apple Pippin would not have been able to boot: D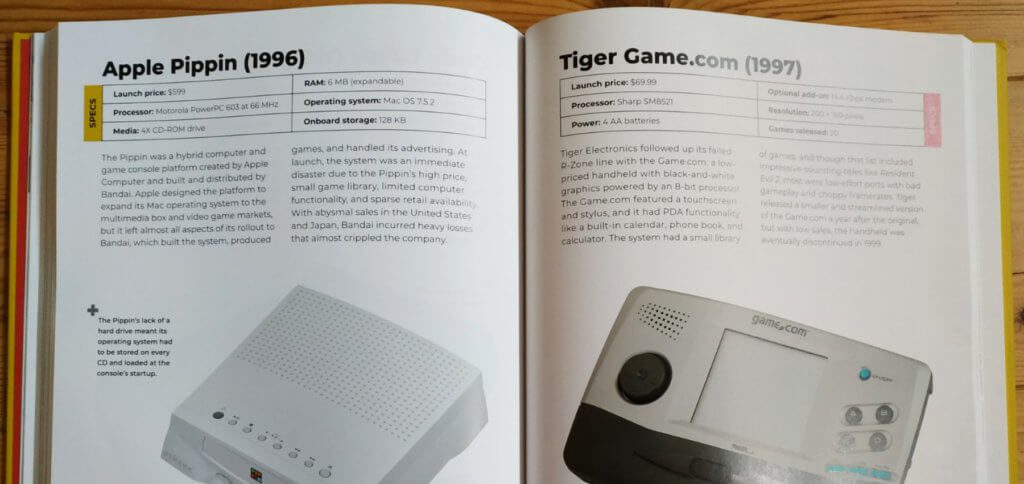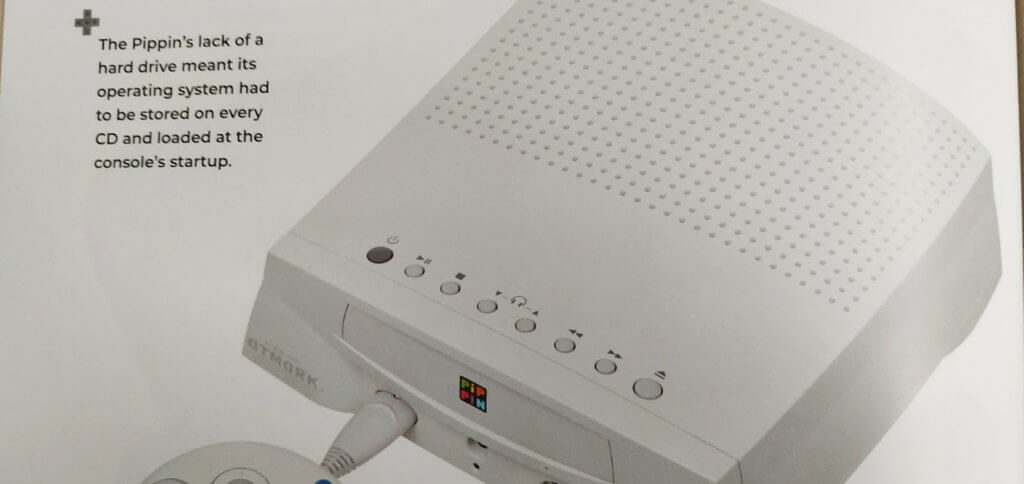 List all the names of the computers and game consoles that are included in The Game Console: A Photographic History from Atari to Xbox are shown by Evan Amos, would go beyond the scope here. However, that is also Nintendo Switch represented as the latest video game console. But the book doesn't stop there. This is followed by a few more systems and flops from the last few years that have missed the mainstream.
Or who of you have had (positive) gaming experiences with "Ouya", "GameStick" (both 2013), "Amazon Fire TV", "Nexus Player" (both 2014), "Nvidia Shield TV" or Valve's "Steam Link" ( both 2015) a? Evan Amos closes his work with a list of the "Excluded Systems". The list consists of 46 consoles and computers (including Apple II, Apple Macintosh and iPhone), which for various reasons were not covered in greater detail.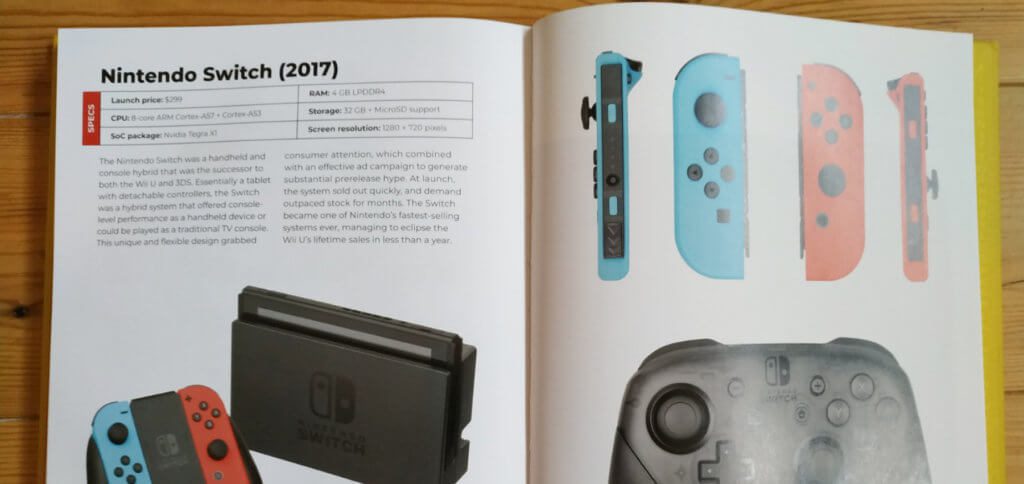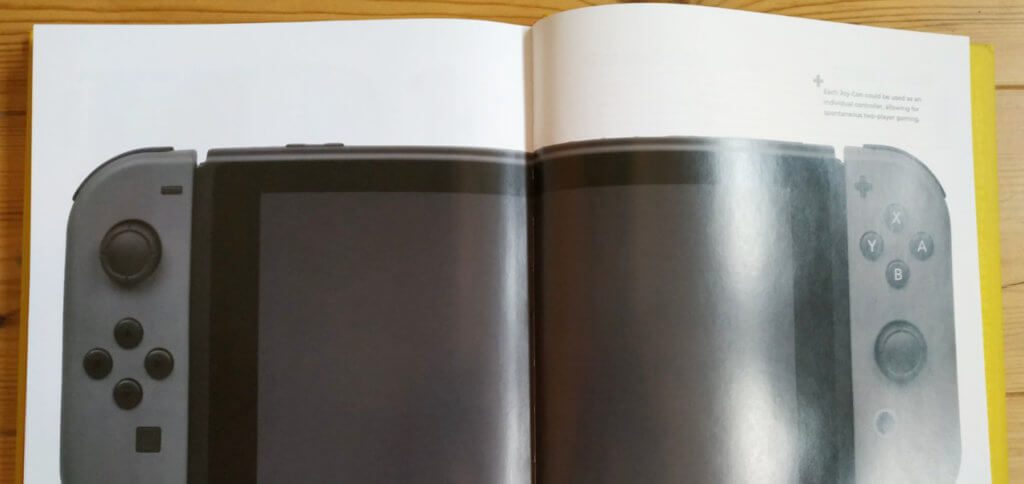 Buy The Game Console
For the size of the book, I think the price of 19,99 euros for the hardback is more than cheap. Countless colored images not only show the exterior of game consoles and controllers, but often also what is inside. You can take a look at Evan Amos' book and buy it on the Amazon product page.
A Photographic History from Atari to Xbox
The Game Console: A Photographic History from Atari to Xbox by Evan Amos shows game consoles, computers and accessories from the first to the eighth generation in pictures and words as well as with technical data on the processor, memory, drive and so on. At a reasonable price, this book is an ideal gift for people with an affinity for games!
After graduating from high school, Johannes completed an apprenticeship as a business assistant specializing in foreign languages. But then he decided to research and write, which resulted in his independence. For several years he has been working for Sir Apfelot, among others. His articles include product introductions, news, manuals, video games, consoles, and more. He follows Apple keynotes live via stream.
The page contains affiliate links / images: Amazon.de