The Apple TV serial number may be required when registering the device or contacting support. But how do you find the serial number of the Apple TV? In the following I have put together various options. If the TV box from Cupertino works, you can read out the corresponding information in the menu, for example via the settings. If the device no longer outputs a video signal, you don't have to despair - I also have a tip for this where you can look for the serial number of the Apple TV.
In the settings: Read out Apple TV serial number
The easiest way to operate the device is of course via the settings. To do this, first call the menu item Settings on. Then choose General and subsequently Info. In addition to the device name, you will also find the exact model and number as well as the serial number as the next point. You can also read the tvOS version and details about the WiFi connection there. Here is an example image from the Apple website: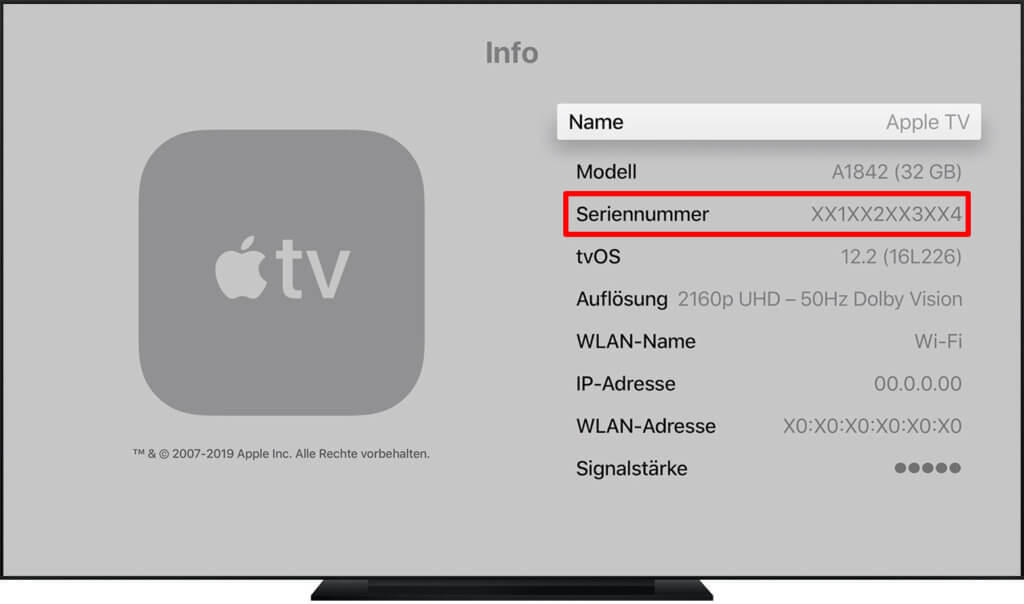 Find the Apple TV serial number on the packaging or device
If your TV box doesn't work or you can't use it on a TV, there are two completely analog ways to find the serial. On the one hand, it should be on the packaging of the device. On the other hand, it can also be found on the back or underside of the Apple TV. Between the Apple logo and the symbols for certification, disposal and co. You will find information such as "Designed by Apple in California", "Assembled in China", the model number and the like. Finally there is also "Serial" followed by the serial number of the Apple TV: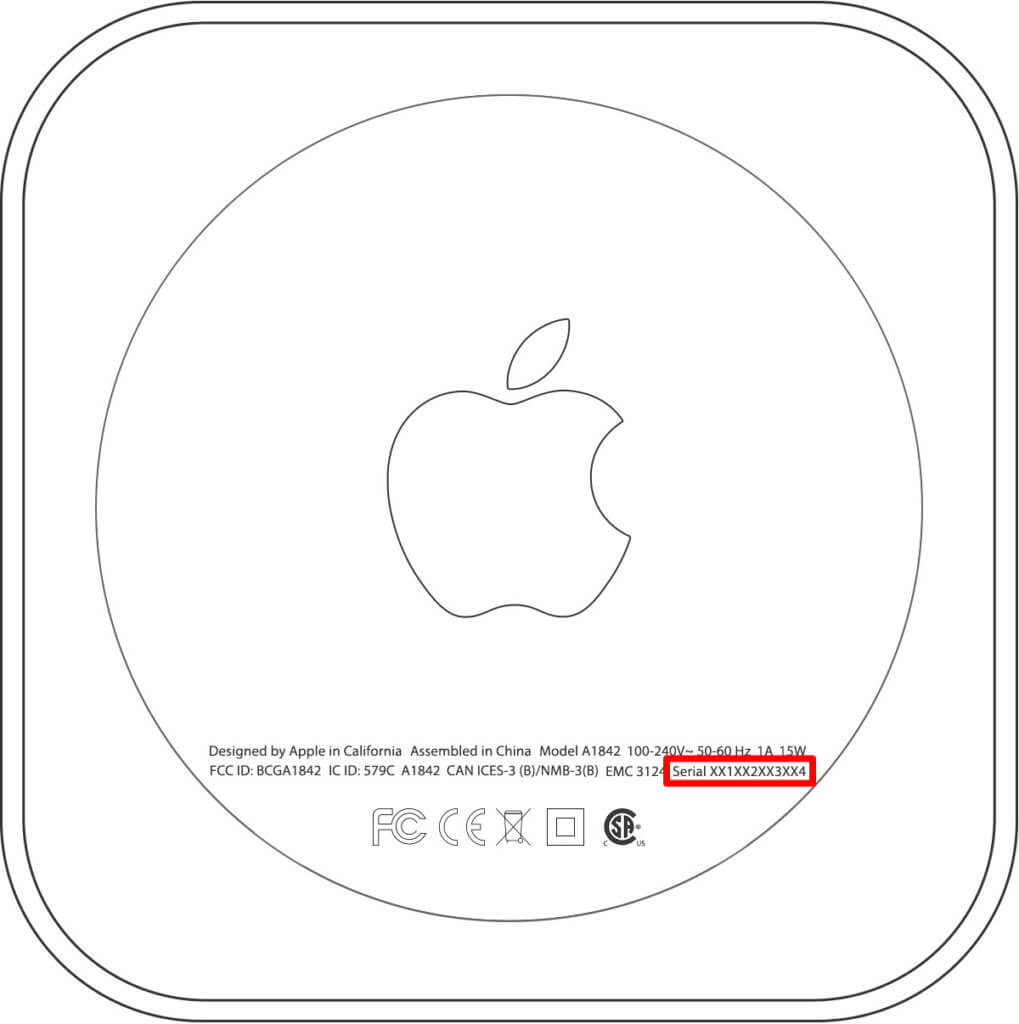 Find out the serial number of the Siri Remote
Both the Apple TV HD and the Apple TV 4K come with the same remote control. Where Siri can be used, it is called "Siri Remote". In countries and regions where Siri is not available, it is called "Apple TV Remote". Both models also have a serial number that you can call up when used in a region and language for which Siri is available. You then use the menu with the following points: Settings -> Remote controls and devices -> Remote Control.
Source: HT204498
Jens has been running the blog since 2012. He appears as Sir Apfelot for his readers and helps them with problems of a technical nature. In his free time he drives electric unicycles, takes photos (preferably with his iPhone, of course), climbs around in the Hessian mountains or hikes with the family. His articles deal with Apple products, news from the world of drones or solutions for current bugs.