With macOS Mojave, Apple brought the last Mac operating system onto the market that can still support 32-bit apps. With macOS 10.15, you should have replaced every 32 bit app or updated it to 64 bit - otherwise you will get a warning that the software is not compatible with the system. So if you want to be secure for the future with the upgrade from Sierra or High Sierra to Mojave, you should perhaps check beforehand which of the programs you have installed and used are designed for a 64-bit system - and for which it may be . there is a new version. How you find 32-bit apps on the Mac, I have summarized for you in this guide.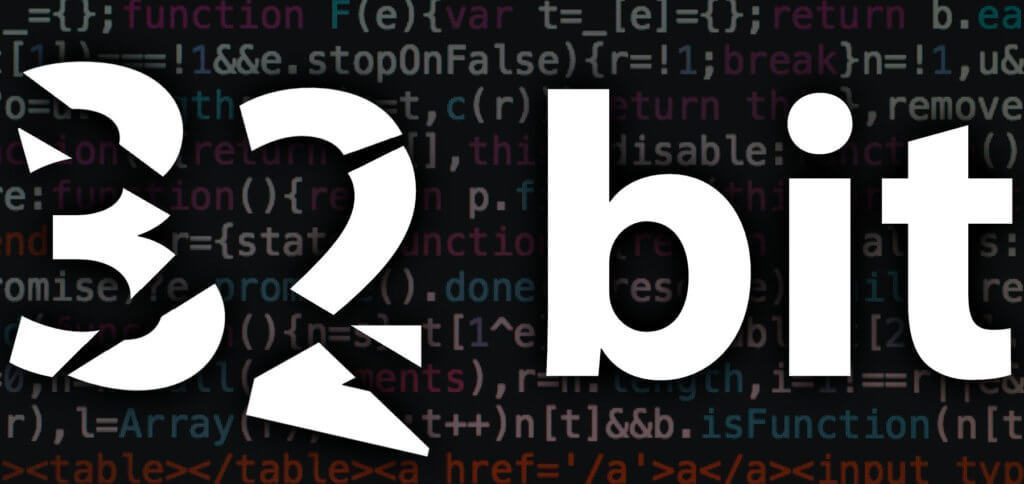 This is how you can find 32-bit apps on the Mac
So if you want to prepare for macOS 10.14 Mojave, which prefers 64-bit apps, but can also work with 32-bit, as well as macOS 10.15, then here are the appropriate instructions. So you can see which important and which unnecessary apps on the Mac are still equipped with a 32-bit architecture. Just follow these simple step-by-step instructions:
In the menu bar on the left on the -Symbol click (Mac menu)
Hold down the Alt or Option key so that the first menu item changes from "About This Mac" to "System Information ..."
System information ... click (and release Alt)
Scroll down in the left column of the window that opens and the drop-down menu Software open (if not already open)
In the software list the point Programme click (the loading of the content on the right side may take a moment - depending on how many apps you have on your Mac)
In the title line of the table at the back 64-bit (Intel) click and scroll down
The apps with 32-bit architecture are now collected at the bottom (the entry is "No")
64-bit apps are displayed with a "Yes"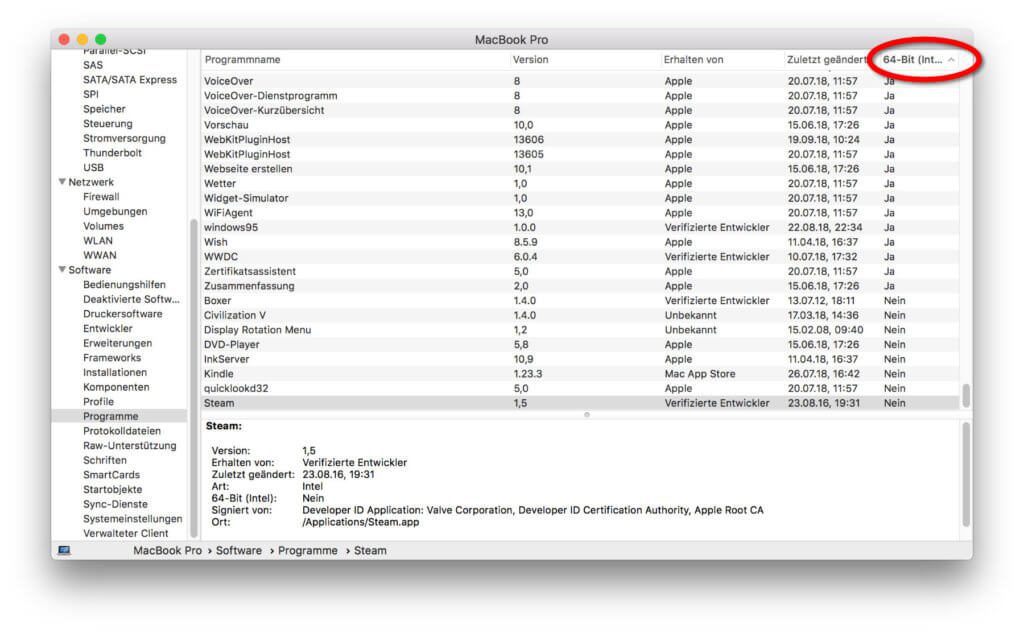 64 bit support at Apple since 2007
With OS X Leopard, Apple introduced 64-bit support on the Mac, iMac and MacBook. Up to macOS 10.13 High Sierra in 2017 and macOS 10.14 Mojave in 2018, the two different architectures of apps can be used side by side. With macOS 10.15 (expected in 2019), Apple will soon switch to the most modern type of app programming on Mac computers. Under Mojave there may already be warning messages for 32 software. So if you have essential apps on your computer that are still 32 bit weak, you will find them nicely listed with the instructions above. Do you still have questions, answers, tips and tricks on the subject? Then leave a comment! :)
Upgrade tips in the guide: macOS Mojave problems and approaches
After graduating from high school, Johannes completed an apprenticeship as a business assistant specializing in foreign languages. But then he decided to research and write, which resulted in his independence. For several years he has been working for Sir Apfelot, among others. His articles include product introductions, news, manuals, video games, consoles, and more. He follows Apple keynotes live via stream.