Advent calendars for December 2020 do not have to contain (only) chocolate. There are a wide variety of offers for children and adults who can build and maintain the anticipation for Christmas without chocolate. The various Lego advent calendars are particularly popular every year. There are also beauty advent calendars in various designs. But also in the nerd areas of comics, collectible figures, Super Mario and The Three ??? there are some offers. Of course, you can also make advent calendars yourself. I have listed suitable containers and fillings for you in the following, e.g. B. with Zelda or Animal Crossing merch;)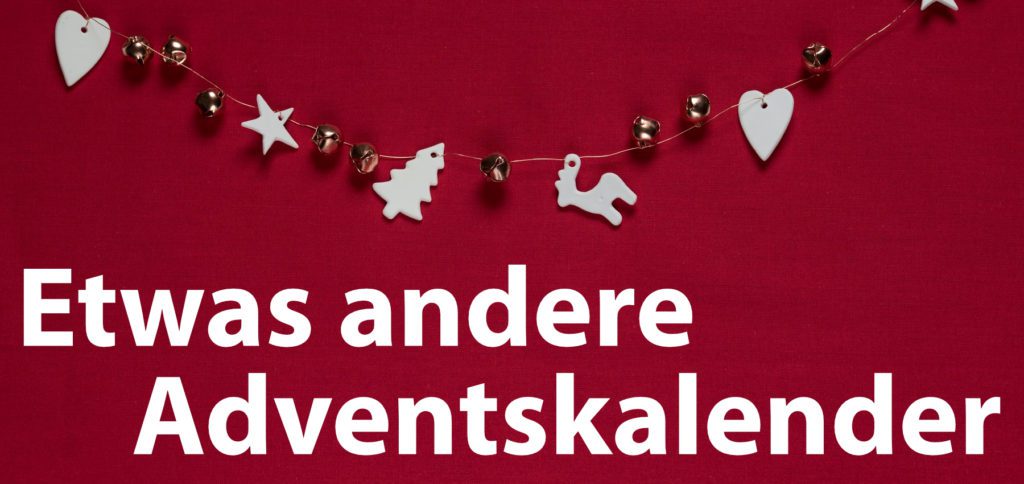 Lego Advent Calendar 2020: Star Wars, Harry Potter, City and more
Lego advent calendars are a great gift for the pre-Christmas season every year. And since they come without chocolate, they last. So it doesn't matter whether you buy a set from 2020 or one of the past years. There is also an illustrious selection with the themes "Lego City","Star Wars","Harry Potter"And a lot more. You can also turn Lego sets into an advent calendar yourself by packing the individual parts in 24 bags or small boxes (see below). So you can do the new ones too "Super Mario" Lego sets or "Minecraft" kits give away before Christmas.
LEGO Star Wars 75279 - Advent Calendar 2020 (311 pieces)
The LEGO Star Wars Advent Calendar (75279) for 2020 lets children and fans with a ...
Behind every door of the LEGO Star Wars Advent Calendar (75279) there are building models of characters, vehicles ...
Contains 6 LEGO minifigures and 6 LEGO figures, for example Poe Dameron and Darth Vader with Christmas sweaters and a ...
LEGO 75964 Harry Potter Advent Calendar
LEGO Harry Potter Advent Calendar
The models include the Hogwarts Express, a buildable fireplace with Christmas decorations, a table from the ...
The 24 gifts serve as inspiration for children to re-enact festive scenes from the Harry Potter films and ...
LEGO 71369 Super Mario Bowser's Fortress - Expansion Set, Building Game
The action-packed expansion set "Bowser's Fortress" (71369) is a great addition to the LEGO Super Mario ...
This LEGO Super Mario building and play set for children contains Bowser, Bone Dry, Buu Huu and Hothead as figures ...
Children will compete with the boss Bowser with great enthusiasm, the LEGO Mario figure (not in the set ...
Lego Minecraft 21141 Zombie Cave, Minecraft Set, Colorful
Includes a LEGO Minecraft Steve minifigure, a zombie, a baby zombie and bat figures
Includes a buildable Minecraft cave with blast function, ladder, furnace, lava and coal, redstone, gold and ...
Activate the blast function to clear your way inside
Beauty advent calendar 2020: make-up, creams, perfume and more
Beauty advent calendars are becoming more and more popular. In addition to a few specialized offers that only contain creams or only nail polish, there are mainly those that offer a colorful selection of beauty products. In addition to nail polish and cream, it can also contain perfume, foundation, eye shadow, lipstick, blush, shower gel, bath additive and so on. An extensive selection can be found for example with this link. If you want to give yourself presents, you can just browse there. If you want to give away such an Advent calendar with cosmetics and Co., you should perhaps choose the right calendar together with the person to be gifted.
Amazon Beauty Advent Calendar 2020
This year the Amazon Beauty Advent Calendar is again available exclusively on Amazon
In each of the 24 boxes you can discover trend beauty products and proven classics from top brands
Once opened, you can turn the box over for a second design. Pamper yourself or ...
Nerd Advent Calendar 2020: Comics, Fandoms, Video Games and More
Depending on the definition and grading for the term "nerd", there are a wide variety of gift ideas and advent calendars. Basically, the above-mentioned Lego sets are also included. But you get even more ideas from the areas of comics and superheroes, fantasy and fandoms as well as from various video games for which there is corresponding merchandise; like Pokémon. Here is a small selection that might give you a few ideas for the advent calendar to tinker with:
Tinker nerd advent calendar yourself: this is how it works!
Some topics are not covered in ready-to-buy Advent calendars - for example "The Legend of Zelda" or "Animal Crossing". There is also not always the right merchandise for collectors in the ready-made sets. This is exactly where your creativity comes in. Here I have put together a few ideas for you to make advent calendars for nerds and gamers.
From small cardboard boxes leads over colorful paper bags to something that can be used anew every year Sack with a leash there are all possible forms of the individual advent calendar. I have linked sets that you can buy on Amazon on the respective packaging forms. You can put all kinds of things in there. Here are a few ideas, including for gamers:
2,24 EUR
After graduating from high school, Johannes completed an apprenticeship as a business assistant specializing in foreign languages. But then he decided to research and write, which resulted in his independence. For several years he has been working for Sir Apfelot, among others. His articles include product introductions, news, manuals, video games, consoles, and more. He follows Apple keynotes live via stream.
The page contains affiliate links / images: Amazon.de