At the opening keynote for WWDC 2018 in San Jose, Apple not only has the new versions of iOS, WATCH and macOS and their outstanding features, but also news about Apple TV 4K and tvOS. In this message I have summarized the individual innovations and current figures for you, so that you know what Dolby Atmos, Zero Sign-Up, Aerials and the new remote control options are.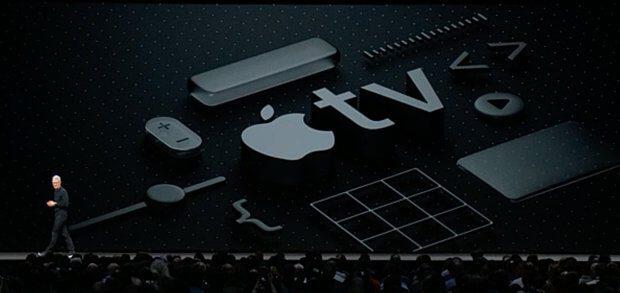 iTunes offers the largest 4K HDR selection
According to the statements at the opening event of Apple WWDC 2018, iTunes for Mac, iPhone and of course Apple TV delivers most 4K films in UHD with High Dynamic Range (HDR). Where other streaming services such as Netflix or Amazon Prime "only" offer 1080p Full HD or 2K or have fewer 4K titles in their range, the Apple range continues to grow. However, these services are also offered for streaming on Apple devices in order to be able to use the full range. By the way, since Apple TV 4K was introduced last September, there has been a 50 percent growth in this area at Apple.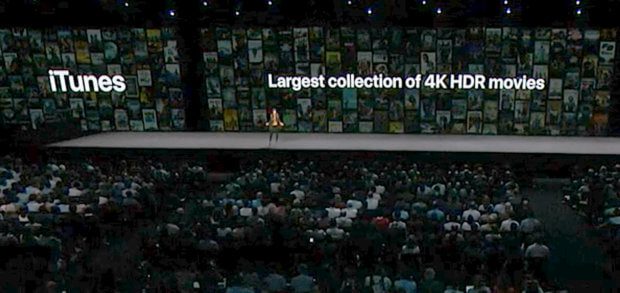 Apple TV now also with DOLBY ATMOS
"Dolby Atmos is a proprietary surround sound technology that was introduced by Dolby Laboratories in April 2012," one can say at Wikipedia read. To put it simply, the technology ensures that the viewer is enveloped in the sound world of the scene on the screen. Through the individual assignment of up to 128 sound tracks at individual playback points, the viewer is supposed to be immersed in the film, series or gaming experience even better than with Dolby 5.1 or Dolby 7.1. And that is exactly what will be possible in the future with Apple TV and tvOS (assuming a corresponding sound system). The update will be free for existing users.
Better integration of cable content through "Zero Sign-Up"
A number of television channels can be streamed via Apple TV and the ever-growing range already includes over 100 channels for live sports and live news (at least in the USA). The integration of individual cable content has already been simplified in the past by assigning access rights with "Single Sign-Up" only once for all current and future booked offers. "Zero Sign-Up" should now work in a similar but even easier way. Since data must of course also be made available in advance for this, Apple explicitly emphasized data protection.
Exclusive cable cooperations in the USA and Europe
Another news about Apple TV at the launchKeynote for WWDC 2018 in San Jose was that there will soon be new content for users in the USA, France and Switzerland. As an exclusive streaming partner on smart TV devices, the box is allowed to stand out Cupertino present for these three offers:
United States: Charter Spectrum
France: Canal +
Switzerland: Salt.
Remote control in the control center and new aerials / aerial features
With iOS 11 last year, that became control center introduced, which allows easier access to individual functions and options of the iPhone, iPad and iPod Touch. In the future there will also be the "Apple TV Remote", i.e. the virtual remote control for the TV box from Cupertino, in the feature overview. This makes it much easier and faster to activate, pause or end content.
A few new features have also been announced for "Aerials", the aerial photography library that can be played on Apple TV with tvOS; for example as a screen saver or to accompany music playback. In the future, it will be possible to call up the location details of the aerial photographs to see where which aerial was taken. There will also be a completely new offer: Aerials from the ISS - images of the earth from orbit; of course in 4K UHD with HDR technology.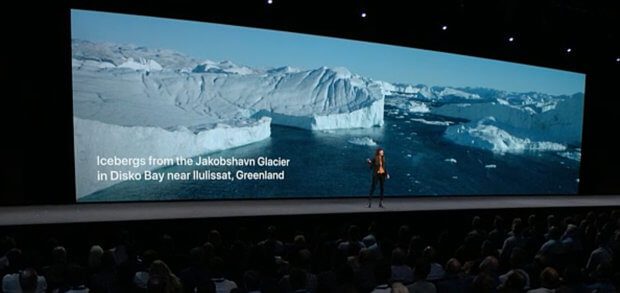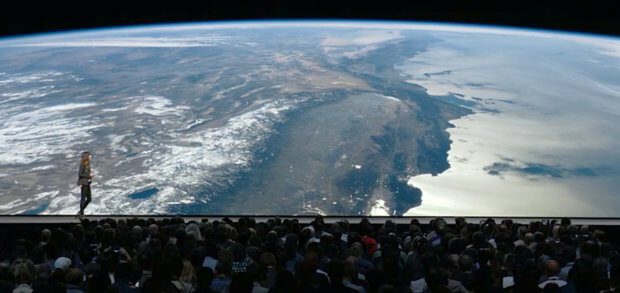 After graduating from high school, Johannes completed an apprenticeship as a business assistant specializing in foreign languages. But then he decided to research and write, which resulted in his independence. For several years he has been working for Sir Apfelot, among others. His articles include product introductions, news, manuals, video games, consoles, and more. He follows Apple keynotes live via stream.