If you want to start the Apple Mac in verbose mode, you will find the right instructions here. In this boot mode, you can display the individual processes when starting the Apple computer as command lines. This is useful if there are problems starting the computer, the machine does not start up correctly and/or the start-up process is interrupted at a certain point. Of course, the procedure for independent troubleshooting also works on the iMac or MacBook. I also have one for you below Port-Trick listed as an extra ;)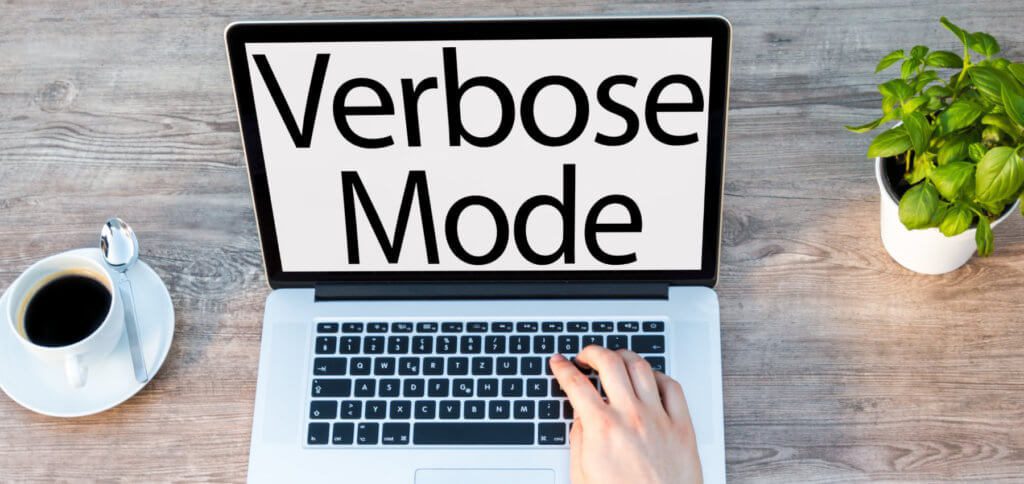 Mac boot in Verbose mode for an encrypted macOS start
The boot, the so-called startup of the Mac, can be disrupted by various circumstances. Newly installed software, damage to the hardware, any hiccups in the system and so on can be the cause. To use the Verbose mode when starting the Apple computer, you proceed as follows:
Turn off Apple Mac (if not already turned off)
Turn on the Apple Mac and press cmd + V
Hold down cmd + V until the command line appears
Release the buttons and follow the text on the screen
If the booting should stall or stop at one point, you can see what is causing the problem
What does verbose actually mean?
Boot mode, which you can force using the command key and the V key, is called "verbose" because this adjective means something like "verbose", "detailed" or "verbose". And that fits very well, because every small operation and process is shown as text information during the start-up process. So if a certain software blocks the normal start of macOS, this can be read directly from the screen. However, if you don't always want to do this using the mode described, but want to output a boot log as a text file, then that works too.
Terminal command: Output the start protocol as a .TXT file
There are a few more tricks to tracking booting. If macOS starts normally and the system can be used without any problems, you can activate a useful function using the terminal, for example. To do this, call up the Terminal (via the Utilities folder, the Launchpad, the Spotlight search or similar) and then enter the following command:
sudo dmesg >> ~ / Desktop / kernlog.txt
Confirm the command with the Enter key and after every system start you will receive a text file on your desk in which the start of the computer is documented in Verbose style. If you are used to reading the text, you may notice errors or a suspicious app. You can then use this as information to correct the errors and to bring the startup of the Mac back to normal.
Further instructions for troubleshooting on the Apple Mac:
With Lynne, a graphic artist and designer has joined the team who contributes articles on the topics of homepage, web development and Photoshop. YouTube has recently become one of her areas of activity. Lynne is (unintentionally) very good at generating error messages and thus ensures a steady influx of problem-solving articles, which repeatedly make the Sir Apfelot blog a popular contact point for Mac users.
The page contains affiliate links / images: Amazon.de