You have in Post from Monday Haven't found enough nerd gifts yet? Then maybe a visit will teach you getDigital the right idea! Because there are not only wonderful stock items from all possible areas, but also many new gifts, decorative items and fan products. A complete overview can be found with this link - Among other things, there is merchandise from The Legend of Zelda, The Nightmare Before Christmas, Harry Potter, Skyrim, Game of Thrones, Lord of the Rings, Overwatch, DC and a lot more!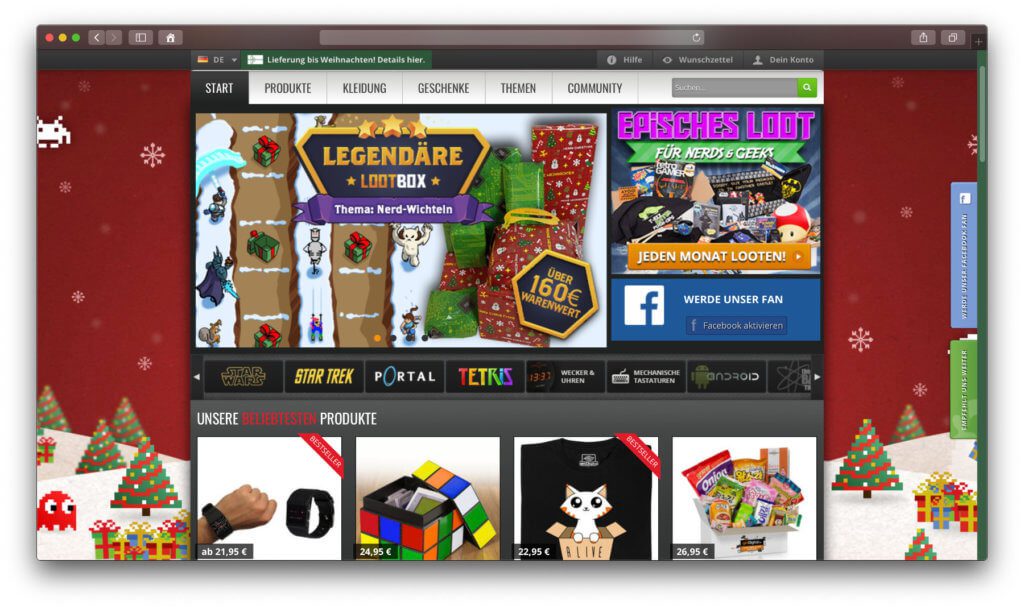 getDigital: cups, socks and Link's master sword!
Whether video games, films, series or aliens - getDigital has everything and much more. New items include mugs from "The Nightmare Before Christmas", alien winter socks, "Overwatch" Christmas tree decorations, the master sword from "The Legend of Zelda" as a lamp and much more. In addition to individual products, savings bundles are also offered, for example with "Star Wars" merch, various board games, clothing, decorations and so on. For chemistry geeks there are even special drinking glasses with warnings about dihydrogen monoxide (H.2O). Fans of the 90s anime "Sailer Moon" get their money's worth in the kitchen with a cat biscuit tin (Luna). Check it out! ;)
Overview of all nerd and geek products: Just take a look!
Imp loot box, sweets from Korea and Rick and Morty!
No matter what you want to give yourself or your loved ones: If nerds and geeks romp around in relatives or acquaintances, you will definitely find a gift at getDigital. Christmas, birthdays, Valentine's Day and all other occasions are thus secured. In addition to the products already mentioned above, you will find so much more in this highly specialized shop: one Tamagotchi warming mug for Tamagotchi or "Touch bar Pet"Fans, a mysterious one Gnome loot box with surprises, one Candy box with Korean goodies as well as countless Rick and Morty fan products - Jigsaw puzzles, signs, decorations, cups, key rings, etc.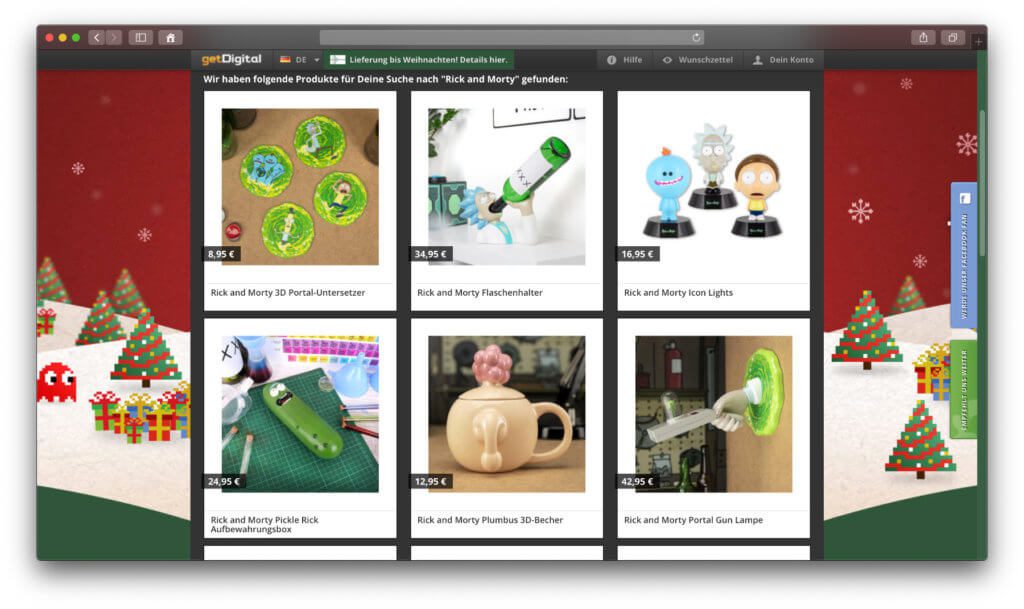 Recommendation for console fans: "The Game Console" by Evan Amos
Jens has been running the blog since 2012. He appears as Sir Apfelot for his readers and helps them with problems of a technical nature. In his free time he drives electric unicycles, takes photos (preferably with his iPhone, of course), climbs around in the Hessian mountains or hikes with the family. His articles deal with Apple products, news from the world of drones or solutions for current bugs.