What is a TF card? You read the term again and again when you buy SD cards or use them in a device. Especially older digital camera or smartphone models indicate that the TF memory card should be used or has been used. But these still exist today memory Cards in the sale; they look confusingly similar to regular microSD cards. I have summarized why this is so and what is behind the abbreviation in this article.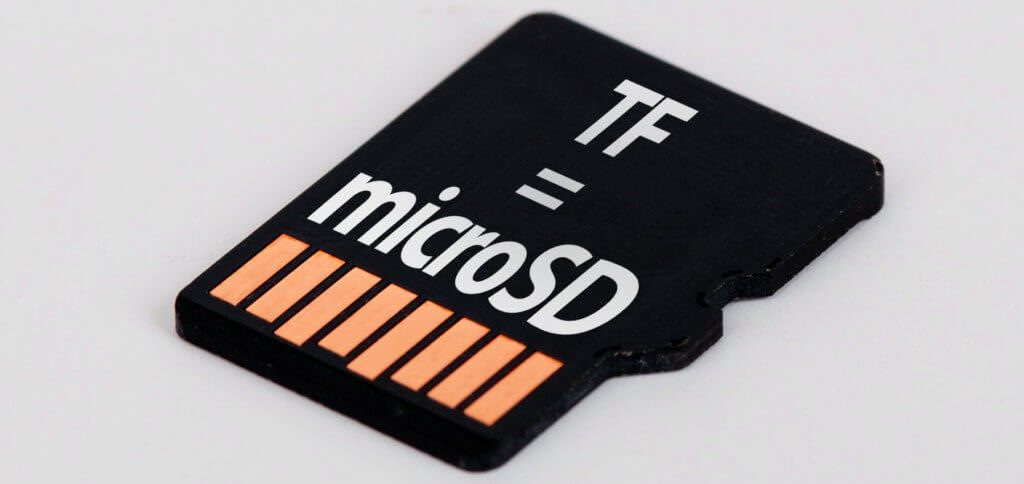 This is a TF card: early term for microSD memory
The most widely used memory card format today is probably the microSD card. The small flash memory, which can hold up to 32GB as a microSDHC and currently up to 2 TB as a microSDXC, is used in smartphones, cameras, action cams, tablets and many other devices. Even configurable memory cards for old game consoles (e.g. Nintendo GameCube), on which you can pull home brew games from the Internet, use a micro SD as storage. But until 2005 this flash memory card format was called TransFlash, or "TF" for short. A TF card is therefore a microSD card with an outdated name, nothing more;)
The history of the small storage medium
The history of the terms used above for the 11 x 15 x 0,7 mm memory cards can be briefly summarized. That has already been done, namely on the Wikipedia page on the subject. Therefore, before I just paraphrase the whole thing, the two sentences as a quote:
The microSD format was originally developed by the SanDisk company under the name T-Flash (TF card), then TransFlash. When approved by the SD Card Association (SDA), a union of Panasonic (Matsushita), SanDisk and Toshiba, it was finally renamed microSD in July 2005.
Are you still TF or already micro?
The term TF card will persist even in 2020 for the SD card with a micro as a prefix. In addition to the product description in some shops, some models also have "TF" on it. But whether it is used in a mobile phone, tablet, digital camera or anywhere else - there is no major difference between a TF card and a microSD card. Therefore, regardless of the name, you can make the purchase decision dependent on the memory size (over 32GB for SDXC cards) and the quality of the manufacturer or the brand. You can read why I personally always recommend SanDisk in mine Memory card purchase advice ;)
Jens has been running the blog since 2012. He appears as Sir Apfelot for his readers and helps them with problems of a technical nature. In his free time he drives electric unicycles, takes photos (preferably with his iPhone, of course), climbs around in the Hessian mountains or hikes with the family. His articles deal with Apple products, news from the world of drones or solutions for current bugs.