With the new WhatsApp version 2.20.30 for iOS, the dark mode of the Apple iPhone finally comes into its own. So if you use the Messenger app from Facebook, you should - also to activate further innovations - make an update. If the apps on your iPhone update automatically, you may benefit from dark mode without having to do anything yourself. How the manual update works and how you can activate the WhatsApp Dark Mode, I have summarized that for you in this guide.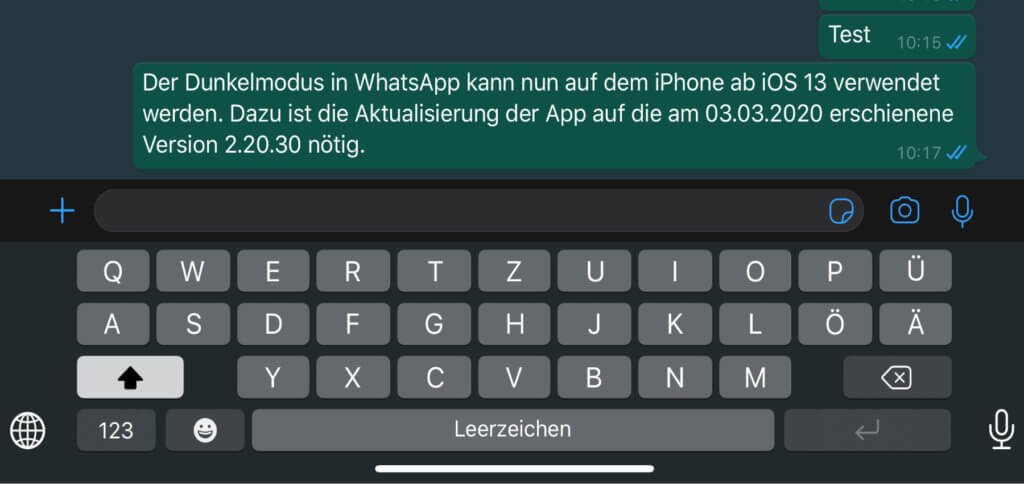 WhatsApp with Dark Mode on the iPhone
The WhatsApp update to version 2.20.30 has been available since yesterday. The free update is either carried out automatically; or by yourself manually by opening the App Store, going to the WhatsApp page (just search for the app name) and then tapping the "Update" button, which is displayed instead of the "Load" button. The new update with its full range of functions is only possible on devices with iOS 13 or higher. There you can also activate the dark mode to protect your eyes and, especially with AMOLED displays, to reduce battery consumption.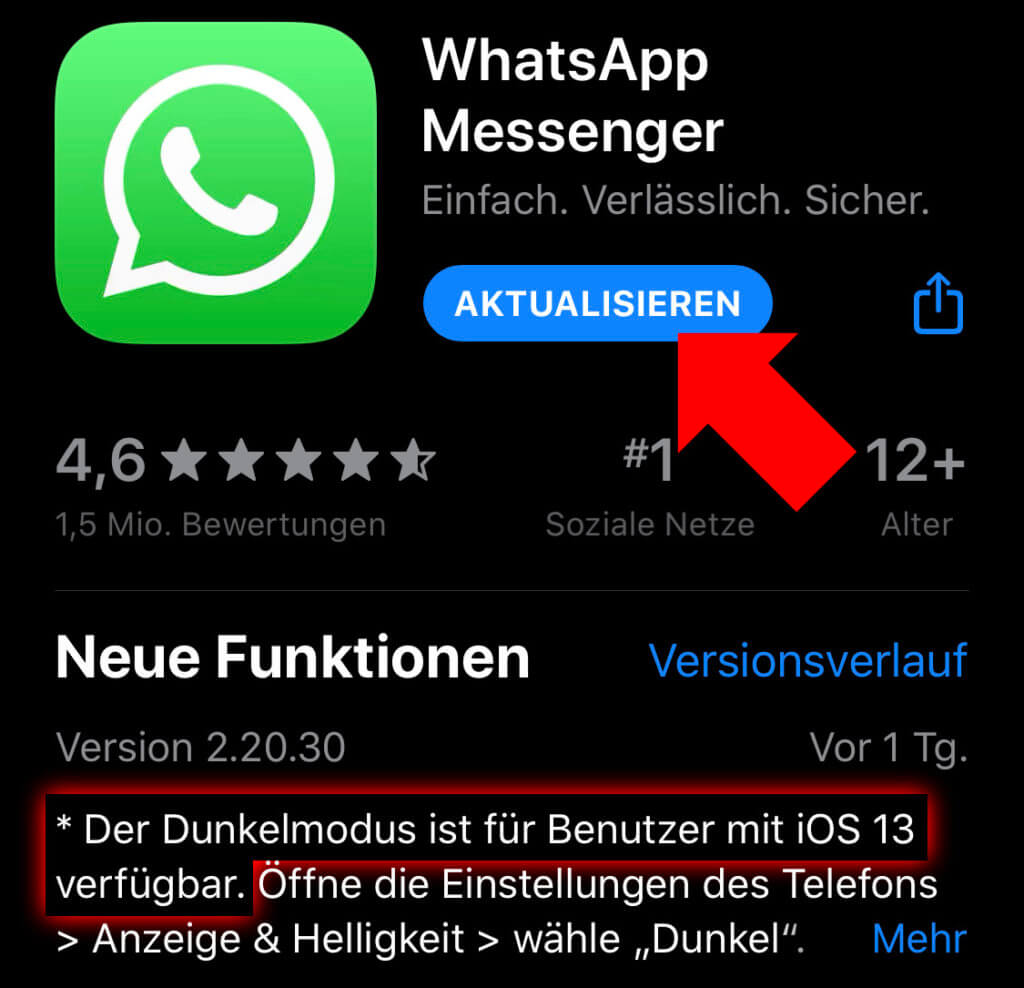 Activate WhatsApp dark mode on iOS: Here's how!
You can't just switch the dark mode in WhatsApp on and off at will. As with some other apps, the activation of dark mode in this messenger is controlled via the device settings. If you generally use the iOS operating system on the iPhone in dark mode, the WhatsApp user interface will also appear darker after the update described above. If you are not using iOS Dark Mode, the display of your WhatsApp chats will not change either.
To activate the iPhone Dark Mode (under iOS 13), proceed as follows:
Opens the Settings of the device
Type the point Display & brightness an
Select in the first point "Appearance" the Dunkel-Option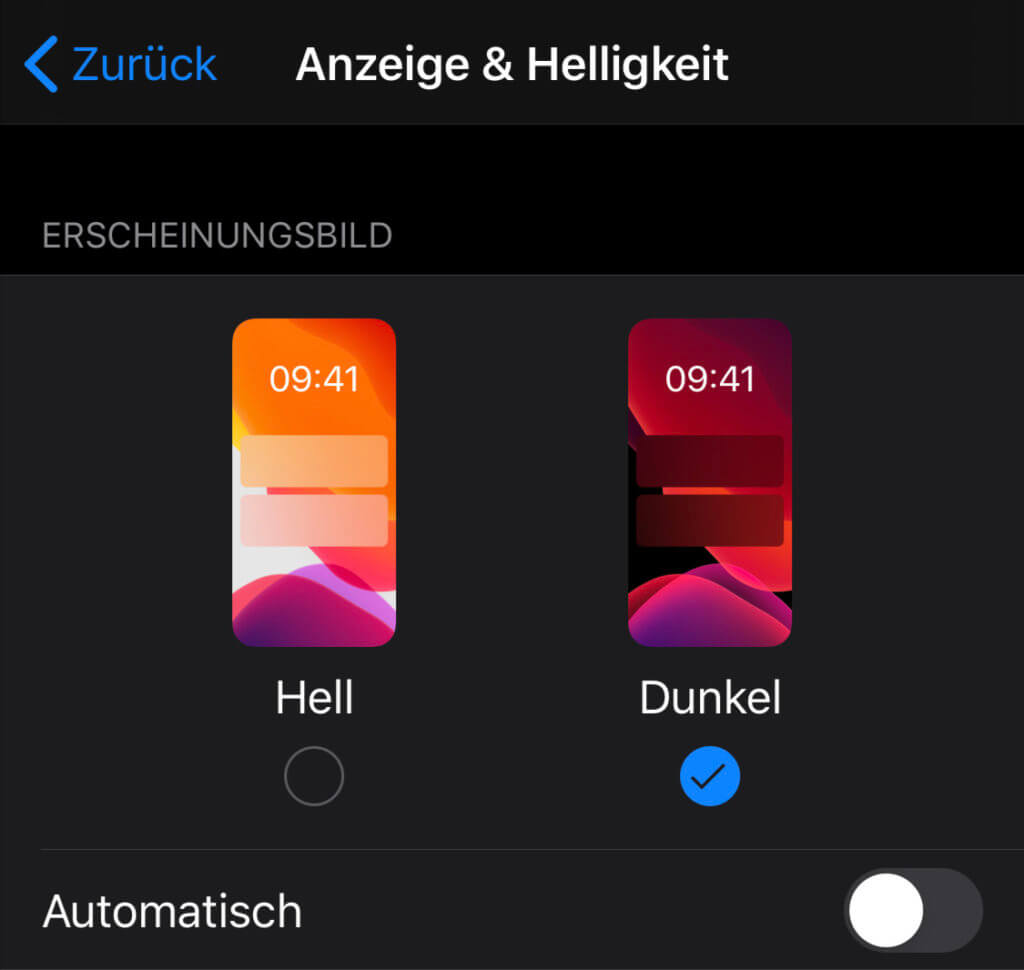 Jens has been running the blog since 2012. He appears as Sir Apfelot for his readers and helps them with problems of a technical nature. In his free time he drives electric unicycles, takes photos (preferably with his iPhone, of course), climbs around in the Hessian mountains or hikes with the family. His articles deal with Apple products, news from the world of drones or solutions for current bugs.