Microsoft support offers extensive help with problems with Windows, but learning how to operate Windows 10 from scratch is best done with one Windows 10 manual in printed form. Which Windows 10 manuals are well suited for beginners and those switching and how you use the Microsoft operating system on the Apple Mac, that should be the content of the following lines. Both younger newbies and seniors can start using Windows 10 extensively with this guide article and the linked guides and instructions.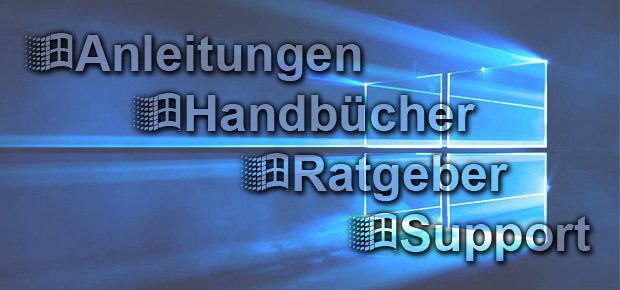 Parallels Desktop: Windows and OS X or macOS on Mac
If you are thinking of equipping your Mac or MacBook with OS X or macOS with Microsoft Windows, then I can offer you the program Parallels Desktop recommend. You can too Boot Camp use from Apple; with Parallels Desktop you can run Windows in a kind of emulator and use both operating systems at the same time. If you use Boot Camp, you can only use one system at a time, which hinders the workflow in cross-platform projects. But in order not to throw around strange terms, I'll go straight to the Windows 10 manuals and advisors ...
Windows 10 Seniors Guide
Let's first look at the target group over 50, 60 or even 70. Seniors also want to use the computer properly, create and print documents, surf the Internet, listen to music, watch films and so on. Especially if you have no previous knowledge of the use of other systems, you need a Windows 10 manual for use on PC and Mac. Here is a selection of very well rated specimens (reviews on the product page):
Microsoft Help and Support for Windows 10
If you are looking for help with Windows 10 and know how to classify your problem or concern, you can also use the Microsoft Support to use. Here you will find tips and instructions for installation, updating and activation, getting started, the store and more Apps, help with connections, WLAN and Ethernet, devices and drivers, e-mail and other communication channels, ease of use and many other topics.
More Windows 10 manuals and advisors as a book
In addition to the instructions and aids for seniors, there are of course other books that are designed for all target groups. Some really start with the "primordial slime", which is why users who have already used Windows will rediscover a lot of familiar things. This is also reflected in the reviews of the following books - but for beginners there are helpful comments and instructions that are meant there:
Was there something for you guys? Feel free to leave a comment on the topic;)
After graduating from high school, Johannes completed an apprenticeship as a business assistant specializing in foreign languages. But then he decided to research and write, which resulted in his independence. For several years he has been working for Sir Apfelot, among others. His articles include product introductions, news, manuals, video games, consoles, and more. He follows Apple keynotes live via stream.
The page contains affiliate links / images: Amazon.de