Wix is ​​a provider for private or corporate website creation in a modular system; comparable to providers like Jimdo and similar. So if you want to create a website, but shy away from WordPress and its configuration options and menus or the text-based backend, you can easily go to Wix.com build your own website. In this experience report on the test of the platform, in addition to the comparison to WordPress, requirements for search engine optimization (SEO) were also included.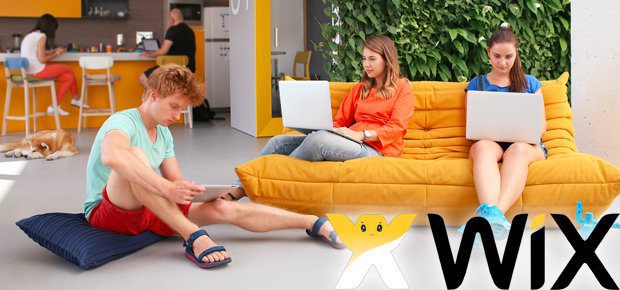 General information about Wix
Wix is ​​a self-confident and happy company with over 100 million users worldwide, according to the website of the provider of homepage construction kits founded in 2006. The company has customers from over 180 countries according to its own information - in addition to private individuals and bloggers, it also creates pages for shops, lawyers and other professional users.
The modular principle, the ease of use and the possibility of individual design basically allow every user from every industry to create their website with Wix. Even the website for the new one Ataribox the console manufacturer Atari seems to have been made with Wix - just have a look at the source code;)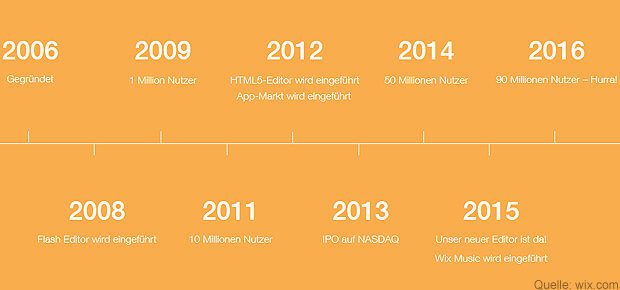 Previews to the test
The page Sir-Apfelot.de as well as many other sites I work on are made with WordPress. Accordingly, there is a certain workflow and there is also a certain knowledge about general use, plugins, problem solving and other areas with regard to WordPress. The individual design of a page as well as the individual pages / entries in the blog is excellent with WordPress, if you are not afraid to learn a bit of code and, in case of doubt, repair the formatting with expressions in a program language.
With all this in mind, there is of course a small reservation towards modular systems. In the following test of Wix.com but don't dominate. Already in advance: Wix was able to convince!
Wix in the test: create a page as a construction kit
Registration at Wix.com is not difficult. You just go on that Homepage Building Kit Website and click on the button in the middle labeled "Start your own website now". On the following page you can log in with your existing data, log in with Facebook or Google+ (this makes operation even easier) or you can register again. All you have to do is enter your email address and a password - and off you go.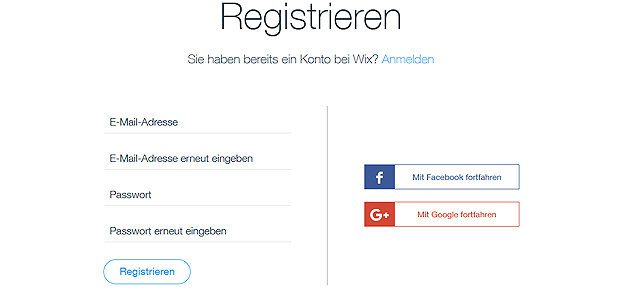 Design of the page: choose homepage templates
Whether a website for a wedding / wedding invitation, for a marketing agency, for a craft business, a travel blogger, as an information platform for an event such as a trade fair or conference, a restaurant, a tourism company, lawyer or doctor: Wix is ​​a website provider made for everyone.
And there is a suitable design for everyone. After you have logged in and clicked on "Create new website" in the menu at the top left, you can choose the design that suits you from a large selection. Sample images make the selection clear and easy.
Apps: individual page areas broken down
Various areas for designing, adapting and embedding on the website are also wonderfully shown after registration. The fields that exist by default are
Blog: Create, edit and manage blog entries
SEO for Google: Search engine optimization of your own site
E-mail marketing: Create and send emails with just a few clicks
Wix Engage: Collect company activities
Domains & mailboxes: Build your own brand identity with domain and mailboxes
Wix Invoices: Send invoices with Wix and get paid
Contacts: Organize and manage contacts
Automated emails: Send emails on a scheduled basis, not just newsletters
Responsibility & Access: Let other users work on the site
In addition, many other extensions called "apps" can be integrated from an overview. These help with the SEO monitoring of the page (how does my page rank on Google?), With the design of pages and blog or with the integration of content; like a shop. Simply click "Add app" and surf through an overview in the app market;)
Put content on the page: very easy
If your own website has now been created, you can select it - if you are currently on another subpage - via the "My Websites" menu at the top left. In the website settings you can now set the name, address, domains and much more. This also includes optimizing the mobile display on smartphones.
Finally, the "Wix Website Editor" ensures that your own page can be adapted and expanded directly in the end view. That means: Changes can be made directly as the user will see them later. In contrast to WordPress, where there is a backend for this, which visually has nothing to do with the end result.
There are several paid versions of Wix.com. The cheapest version of under 5 euros per month is very good for private users, possibly for a wedding, a milestone birthday or a blog without corporate intent. Almost 25 euros a month bring you further advantages such as e-mail campaigns, site boosters, removal of advertising, etc. These packages are currently available, the details of which can be found on the provider page:
connect domain
Combo
Unlimited
eCommerce
VIP
In the test I have that for a month Unlimited package had what in detail had 10GB of storage, the ability to link a domain, the premium support, the removal of ads, advertising coupons, the form builder app (otherwise $ 48) and the site booster (otherwise $ 60). Regular price of the package: 12,42 euros per month. (As of June 2017)
Benefits of Wix.com
Before the final conclusion, I would like to show the advantages that I noticed in the test:
Clear page layout
Easy registration and booking of suitable premium packages
Transparent cost structure
Very nice designs for creating your own website
Many services for marketing your own site
"Apps" called plugins and extensions for customization and increased functionality
Search engine texts and similar SEO settings can be made easily
After a bit of searching in the support area, you can also find out how header tags (h1, h2, h3, etc.) can be set
There is virtually no risk of hacking as Wix.com is not open code like WordPress
Good explanation of all options, settings, etc.
Good support that is on hand with help and advice
Cons of Wix.com
As already mentioned at the beginning, I work more with WordPress - the comparison of the two providers results in the following disadvantages (for professional use):
Other text properties that can be quickly implemented with code must be regulated differently
The integration of images and videos is not as easy as with the WP media library or code
The formatting of a Word text is not adopted with copy & paste
No use of (self-programmed) plugins possible (only what Wix.com offers can be used)
Due to the graphic implementation of the editor to edit the page, you need more computing power than with the static and more text-based backend of WordPress (especially older medium-sized companies that finally want to start digitally, but have old computers, could fail because of this)
There are restrictions for professional users with background knowledge or those switching from WordPress
Conclusion on the test of the website provider Wix
Wix is ​​ideal for beginners, private individuals, bloggers and business people whose core business is not website creation. If you want to put your content on the web in a visually beautiful way and prepared for search engines, you will definitely get your money's worth here! The clear and intuitively usable presentation, the Apps, support and much more help you set up a professional website quickly and easily.
The prices of the premium packages are also reasonable for the service offered. Those who switch from WordPress can quickly get used to new ways of working and are sure to find a suitable app to replace missing usage options. Or to make it very short: Wix is ​​recommended for website building.
After graduating from high school, Johannes completed an apprenticeship as a business assistant specializing in foreign languages. But then he decided to research and write, which resulted in his independence. For several years he has been working for Sir Apfelot, among others. His articles include product introductions, news, manuals, video games, consoles, and more. He follows Apple keynotes live via stream.