Word documents can be used for writing down recipes, Christmas greetings and wedding invitations. But also sensitive data, internal information of a company or the private password collection can be saved as doc or docx. To do this, the file can be protected so that only authorized users have access. But if you have forgotten the password for a Word document and now have to bypass the protection, there is a possibility: passer. As for that too Deactivating password protection for Excel files there is an app called "Passper for Word" for accessing secured files of the word processing program.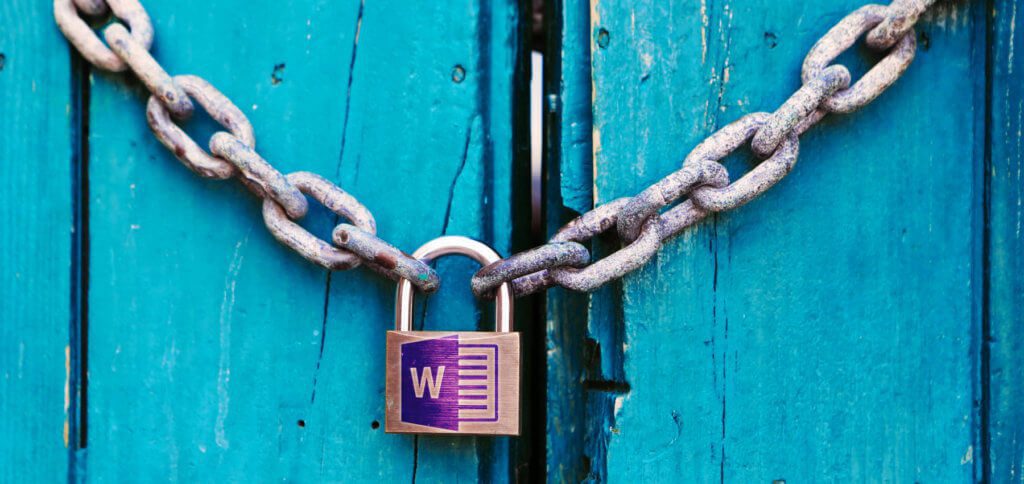 Word document forgot password? Passper bypasses the protection!
Especially when you muck out your hard drive, a backup from the cloud or old CD or DVD-Roms after a long period of time, you can stumble across encrypted items. But what were the passwords for this directory and that file again? With Passper for Word, the puzzle is over - the word processing files can be viewed, edited, printed and so on quickly and easily. The software can also be used to unblock the editing options for a document. For one month it costs $ 19,95; the 1-year plan is also only $ 29,95. With both, an unlimited number of Word documents can be freed from their passwords, protection and restrictions.
Here you can find more information and the passper download: Provider website.
Passper is made for Windows PCs
If you have forgotten the Word document password and now want to remove the file protection on the Apple Mac, you need a Windows partition. You can install Windows on the Mac with VMware, Parallels Desktop or Apple Boot Camp. The Passper software and its solutions for Word, Excel, PDF, RAR and ZIP run on Windows XP, Vista, 7, 8, 8.1 and 10. In addition, the minimum requirement is only 510 MB RAM and 1 GHz for the processor. However, an NVIDIA GT8600 to GTX1080 TI graphics card is recommended, as its performance is also used to crack the password. The corresponding process can run faster or slower with better or older hardware.
Cracking "attacks" on the Word password
In order to be able to crack the Word password and thus bypass the file protection, Passper uses three different processes, so-called "attacks". For you as a user, the selection is based on how well you can remember the parameters of the forgotten password:
Dictionary attack: The program-internal and / or imported dictionary is used to test possible or frequent words and character combinations
Mask Attack: You can use the input mask to enter parameters such as the password length to speed up the process, if you still know them
Brute-Force Attack: All possible character combinations and password lengths are tried out; that takes the longest, of course, but it is the most promising
Legal: Only remove protection from your own Word files
As you probably already know yourself, you should of course only use the Passper software for those files that you are allowed to use. You are not allowed to do so in the case of files that have been stolen or otherwise illegally obtained from others. In case of doubt, you even make yourself liable to prosecution. Therefore, the protection only bypasses if you have forgotten the password for your own Word documents. Good luck for that!
After graduating from high school, Johannes completed an apprenticeship as a business assistant specializing in foreign languages. But then he decided to research and write, which resulted in his independence. For several years he has been working for Sir Apfelot, among others. His articles include product introductions, news, manuals, video games, consoles, and more. He follows Apple keynotes live via stream.