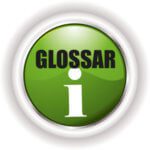 The manufacturer Xubix (which apparently does not have its own homepage) has specialized in accessories for the iPhone, the Amazon Kindle and the Samsung Galaxy. The battery covers for the Samsung Galaxy S3, which are made of brushed aluminum and are available in many different colors, are particularly popular with customers. This allows you to "personalize" your smartphone a little and give it an elegant look.
Well-known products from xubix:
xubix battery cover as a back vocer for the Samsung Galaxy S3
The back cover, which is made of brushed aluminum, is made in different colors. Here you can see the uncolored aluminum version of the back cover.
Other colors of the Galaxy S3 battery cover can be found on Amazon.
xubix carbon battery cover and display flap for Samsung i9300 Galaxy S3
This new cover combines the tried and tested battery cover with a hinged display protection in leather style. With the cover, the S3 is much easier to hold and is also completely protected.
xubix HDMI adapter
With this adapter, the Kindle Fire and Kindle Fire HD can be connected to a television with an HDMI input. Technically: Micro HDMI (Type D) to HDMI (Type A).
xubix XSP-56 stylus / input pen and ballpoint pen in one
The xubix XSP-56 stylus combines a classic stylus with a ballpoint pen function. It works on the common capacitive touchscreens from Apple iPhone, iPad, Galaxy Tab, Galaxy S II Plus Kindle Fire, Touch HTC One X / V / S, Acer Iconia A510, A200 and others. The delivery includes 2 spare refills for the ballpoint pen.
Xubix USB Dock for Sony Xperia S LT26i
With a charging current of 1000 mA, this docking station for the Sony Xperia offers enough power to get the smartphone full again relatively quickly.
Xubix GS776 USB Dock for Samsung Galaxy S III
This desktop charger offers 1000 mA charging current and contains 2 USB data cables for the Samsung Galaxy S II.
Xubix GS777 Dual USB Dock for Samsung Galaxy S III
This desktop charger offers charging and synchronization of the Samsung Galaxy S3 SIII in one go.
-

Jens has been running the blog since 2012. He appears as Sir Apfelot for his readers and helps them with problems of a technical nature. In his free time he drives electric unicycles, takes photos (preferably with his iPhone, of course), climbs around in the Hessian mountains or hikes with the family. His articles deal with Apple products, news from the world of drones or solutions for current bugs.
The page contains affiliate links / images: Amazon.de