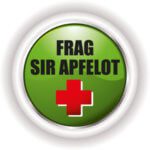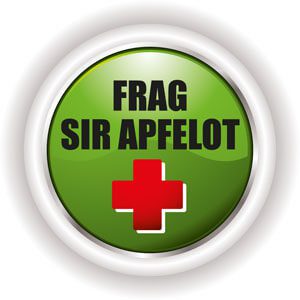 One question I was asked today is this: Do I need a burning program for my iMac? This is (as always) not easy to answer with yes or no, but the on-board tools of Mac OS X are sufficient for normal use. I just briefly describe the burning work that usually occurs and how to solve it.
Burn from a music CD to a blank disc
We have some children's song CDs that are usually not treated with particular care. So whenever I can, I make copies of the CDs and give them to the children to play with. It works like this: You open iTunes. Then you slide the music CD into the drive and wait for it to be recognized. Most of the time iTunes asks if it should import the songs into the library. The answer is YES. When that's done, you make a new playlist in iTunes and call it "Burn Folder" or something. There you then drag the pieces of music from the iTunes music collection that are to be burned onto the new [CD-> blank CDs]. Then click once on this playlist and select "Burn playlist to medium" from the "File" menu. When prompted, insert the blank CD and off you go.
Burning data and files to a blank disc
For example, if you want to burn a folder with photos or other files to a CD or [DVD->blank dvds] for yourself or for someone else as a backup, you can use the Finder – i.e. the interface of OS X. To do this, click on the folder that you want to burn once and mark it. Then select "Burn folder name to CD/DVD" from the "File" menu at the top. The rest then works as mentioned above.
It only gets a little more complicated if you want to copy CDs or DVDs 1: 1, for example. Here one often has to struggle with copy protection. As a rule, however, you can use the hard disk utility to write an image of the disc onto the hard disk and then burn this image onto a CD or DVD.
Jens has been running the blog since 2012. He appears as Sir Apfelot for his readers and helps them with problems of a technical nature. In his free time he drives electric unicycles, takes photos (preferably with his iPhone, of course), climbs around in the Hessian mountains or hikes with the family. His articles deal with Apple products, news from the world of drones or solutions for current bugs.