If you want to create art with your photography instead of true-to-life depiction, you might realize this by replacing the sky in a landscape photograph. What can take a long time in apps for image and photo editing such as Photoshop or Affinity Photo can be done in next to no time with Luminar 4 from this fall. Because the developers of Skylum Software have AI SkyReplacement (in German "AI sky replacement") presented their first "wow function" for Luminar. I have summarized below how AI Sky Replacement works and further information.
Pre-order Luminar 4 now: Get a discount and free online storage!
(to 18.11.2019)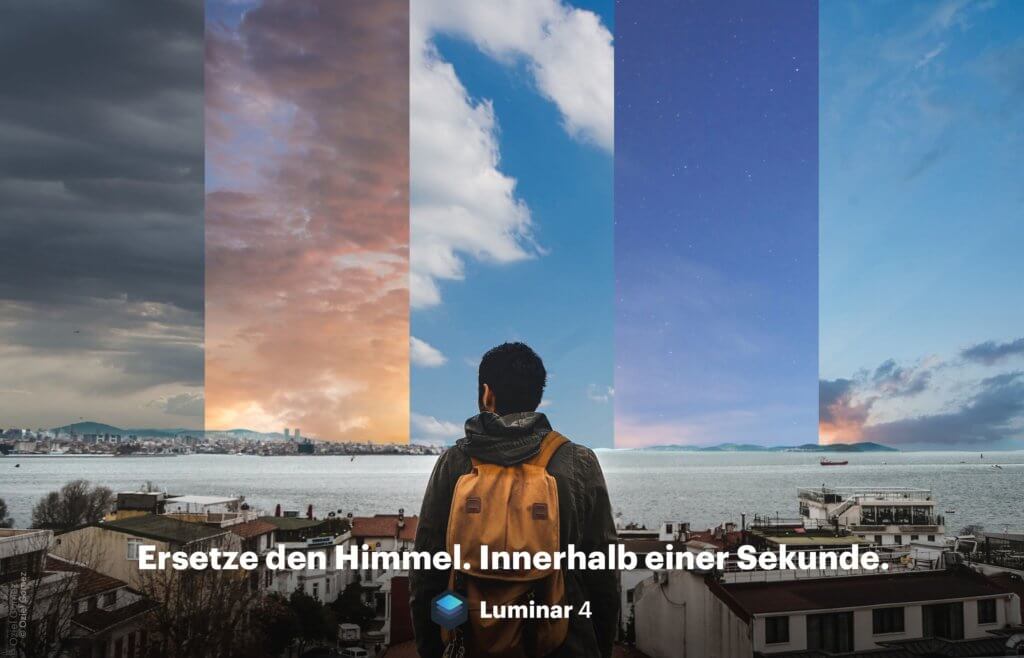 What is AI Sky Replacement?
Replacing the photographed sky with a cloudless plain, a beautiful sunset, a blue only slightly peppered with clouds or a stormy sky - all these are possibilities to bring the photo closer to your own artistic vision. It can take several minutes, or even hours for beginners, to find the right tools in the photo editing app and use them. Tools for selection, masks, overlay, layers, brushes, color correction, and, and, and. Creating the perfect sky for your artwork is hard work with it.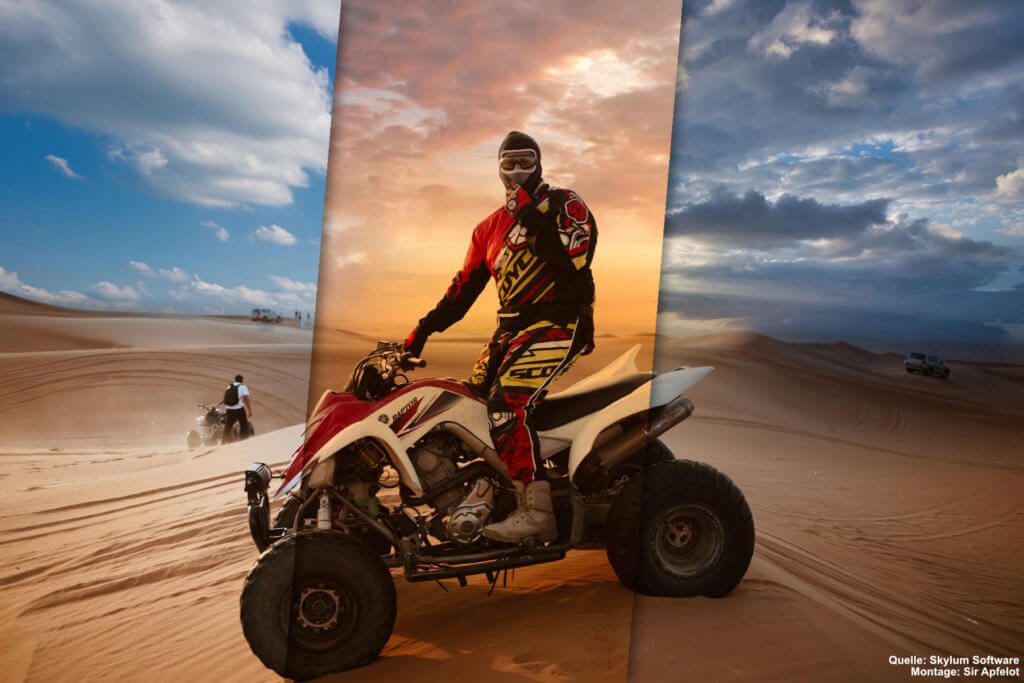 According to Skylum Software, the development of AI Sky Replacement was no less complex. However, the machine learning specially developed for photo editing with Luminar is now so good that replacing the sky in a photo only takes a few seconds. This drives the creative process forward, as no more minutes or hours are required for individual steps and you can continue swimming in your flow of ideas instead of stopping step by step and having to tinker with a single task over and over again.
How does the wow feature work for Luminar 4?
AI Sky Replacement not only recognizes the sky in a photo, but also photographed objects in the foreground. In this way, these objects are not only retained when the canopy is cut out and replaced, but also post-processed. Rings of light and rays, artifacts and transitions are thus removed or adapted to the new sky. In addition, the newly inserted sky graphic is directly with regard to Depth of field, Adjusted hue, exposure and perspective. AI Sky Replacement can be applied to the current photo with just a click of the mouse and creates a mask for processing the sky in a few seconds.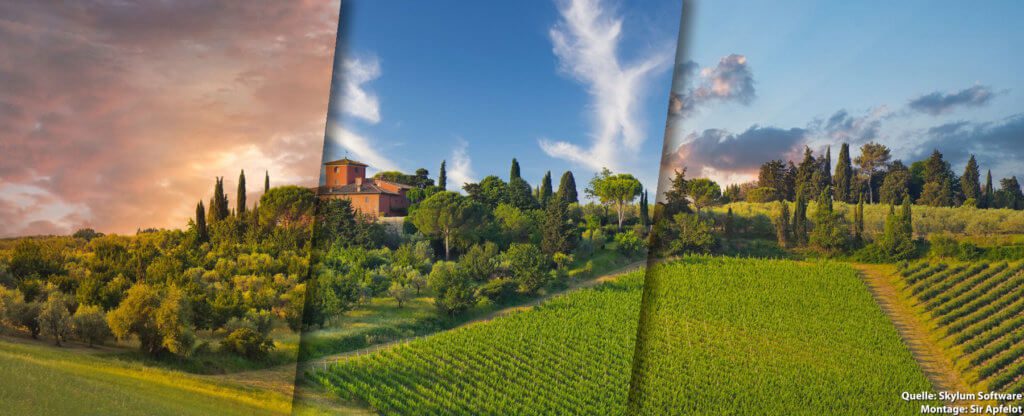 If you then select a new sky graphic, the foreground is also adjusted accordingly. The change from clouds to sunshine or from golden hour to thunderstorm is particularly realistic; and that without hours of processing. Manual post-processing and adaptation of the individual components is of course still possible so that your own vision can be implemented in the best possible way. And the best thing about it: Luminar 4 AI Sky Replacement is compatible with all other filters and correction tools in the software for photo editing. After this AI Sky Enhancer for Luminar 2018 and the Accent AI 2.0 for Luminar 3 will now be shown from autumn 2019 in the 4 version of the app, which is possible with machine learning and artificial intelligence.
Pre-order Luminar 4 and secure a discount
If you are interested in the featured feature and in the other possibilities that await you with Skylum Luminar 4, then you come with this link directly to the product page of the developer. There you can not only see Luminar 4 with AI Sky Replacement in action, but you can also register for further news by e-mail. You can find the pre-order discount campaign with the Luminar 4 package as well as the package that also includes Luminar 3 with this link.
Feel free to leave a comment under this post and tell me whether and how you intend to use the software for professional image and photo editing - or which competing apps could compete with the package for artistic photography;)
With Lynne, a graphic artist and designer has joined the team who contributes articles on the topics of homepage, web development and Photoshop. YouTube has recently become one of her areas of activity. Lynne is (unintentionally) very good at generating error messages and thus ensures a steady influx of problem-solving articles, which repeatedly make the Sir Apfelot blog a popular contact point for Mac users.