Several times a day I use the option to right-click on a file and then use the "Share" option in the context menu and then select "Mail". As a result, a new e-mail opens in Apple Mail on the Mac and the selected file is already attached to the e-mail. Basically a very practical function that has become so established in my workflow that I was very surprised in the last few days that it should no longer work.
The reason for this was that I suddenly couldn't find "Mail" in the share menu anymore. My first thought was that maybe Apple Mail was simply unchecked in the list of programs for this option, but clicking on the "More" button takes you to that list fairly quickly and there was still a checkmark there.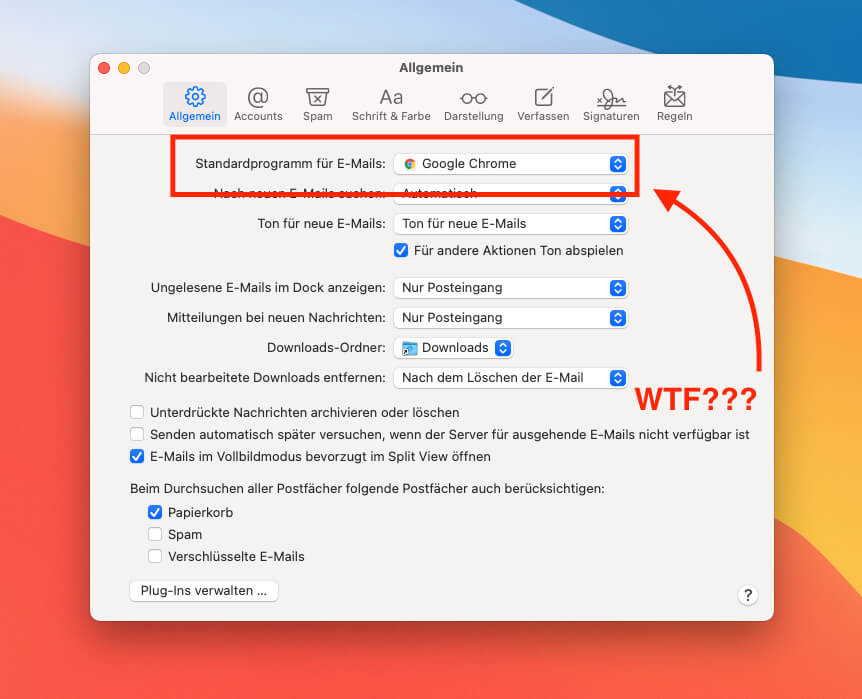 Cause: Google Chrome has registered itself as the standard program
After doing some research on Google, I'm up this entry in the Apple Support area. There I became aware of the setting of the standard program for e-mail. Since I didn't change anything about it, I didn't understand why it should be that.
The way to do this is as follows:
Open Apple Mail
Mail menu > Preferences
Look under "General" under "Default program" for e-mails
For me, Google Chrome was actually selected there, which was totally a mystery to me. On the one hand: Why should I use a browser to write mails? On the other hand: How the hell does Google Chrome get to simply register itself as the default program?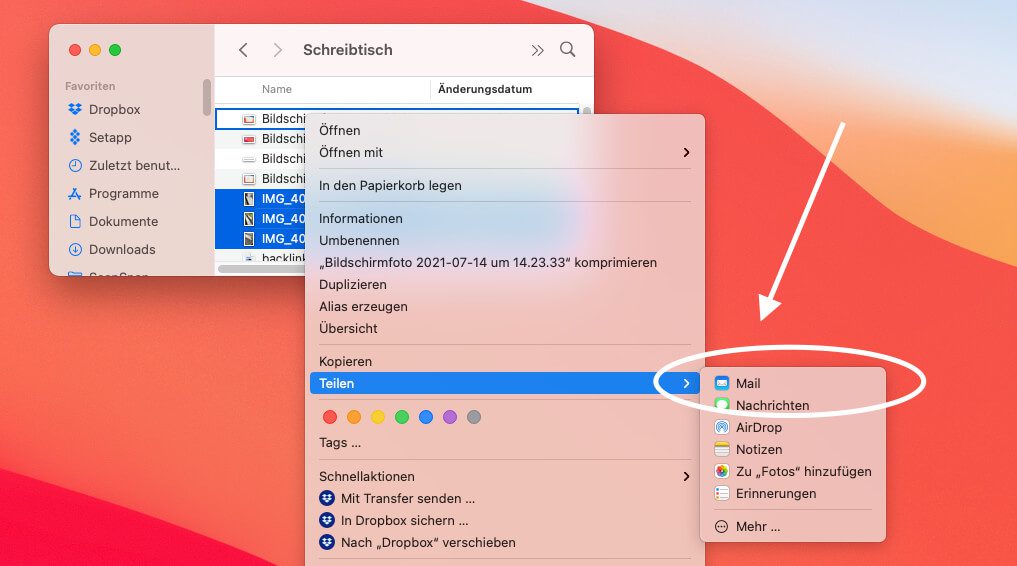 I have to say that this fight for users is pretty pissed off. Some browser constantly asks you whether it might not be the standard program for surfing. I've always grudgedly accepted that. But the fact that programs now automatically save themselves as a standard program in the settings is a bit intrusive to me.
Jens has been running the blog since 2012. He appears as Sir Apfelot for his readers and helps them with problems of a technical nature. In his free time he drives electric unicycles, takes photos (preferably with his iPhone, of course), climbs around in the Hessian mountains or hikes with the family. His articles deal with Apple products, news from the world of drones or solutions for current bugs.