You are at work right now and it occurs to you that you are with Sir Apfelot the latest newsreel read, the current cyber deals want to look at or quickly check something else on the Internet? Then it's sure to tear you out of the workflow if you first have to open the web browser, search for it from the launchpad overview or take other steps, right? That's why I've put together two tricks for you to use to open links, URLs and websites from (almost) anywhere in macOS as well as from all apps and menus.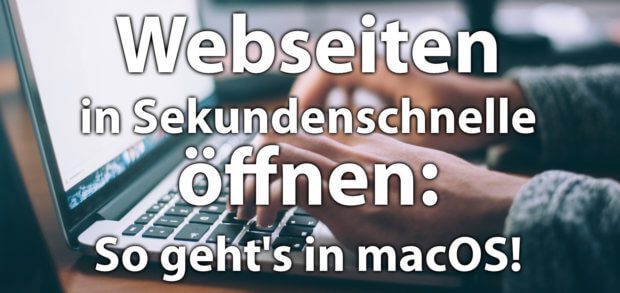 Open the URL on the Mac in macOS Spotlight
The first tip or trick is probably the fastest way to open a website on a Mac. Simply use the Spotlight search, which you can either use the magnifying glass in the menu bar or (even faster) with the Keyboard shortcut cmd + space bar can call. Once you have Spotlight open, just type or paste the URL you're looking for and press Enter. The corresponding website opens in the defaultBrowser. The default browser on the Apple Mac is "Safari" unless you have specified a different one (Chrome, Firefox, Opera).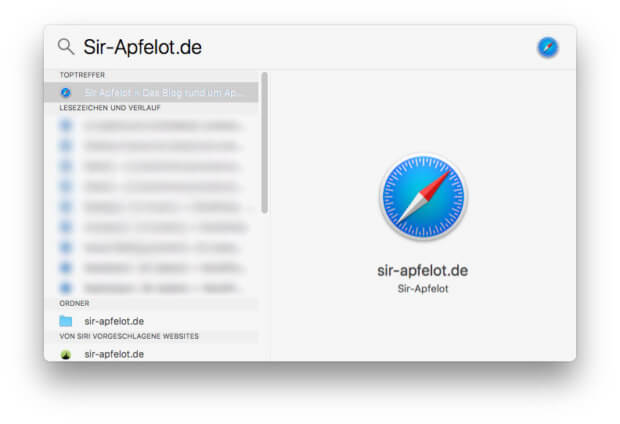 Place the website in the dock
Is there a website that you visit again and again - for the latest news, deals and discounts or just to read the latest blog posts? Or is it a deep link, i.e. a long link that leads to a specific subpage of a website and that you don't know by heart? Then you can call up this URL quickly and from anywhere in macOS without Spotlight or other input. Open the page once in the browser of your choice, mark the URL in the address bar of the app and then drag it to the dock. You can also drag the symbol to the left of the URL into the dock to place the page there for quick access. Once stored, the page can be displayed again and again with just one click;)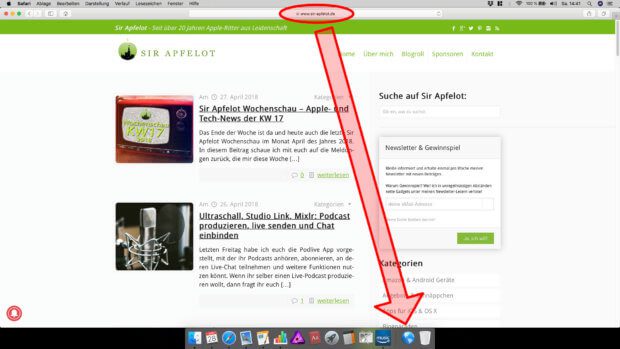 After graduating from high school, Johannes completed an apprenticeship as a business assistant specializing in foreign languages. But then he decided to research and write, which resulted in his independence. For several years he has been working for Sir Apfelot, among others. His articles include product introductions, news, manuals, video games, consoles, and more. He follows Apple keynotes live via stream.