As a rule, sooner or later every digital camera will need a second or third battery in order to still be able to take photos when the first battery is empty. This can happen faster than expected, especially with long exposures. The Nikon EN-EL14a is a lithium-ion battery that Nikon uses in various camera models. It has the material code VFB11408 and VFB11402 and has a capacity of 1230 mAh. With a voltage of 7,2 volts, you get 8,9 watt hours (Wh).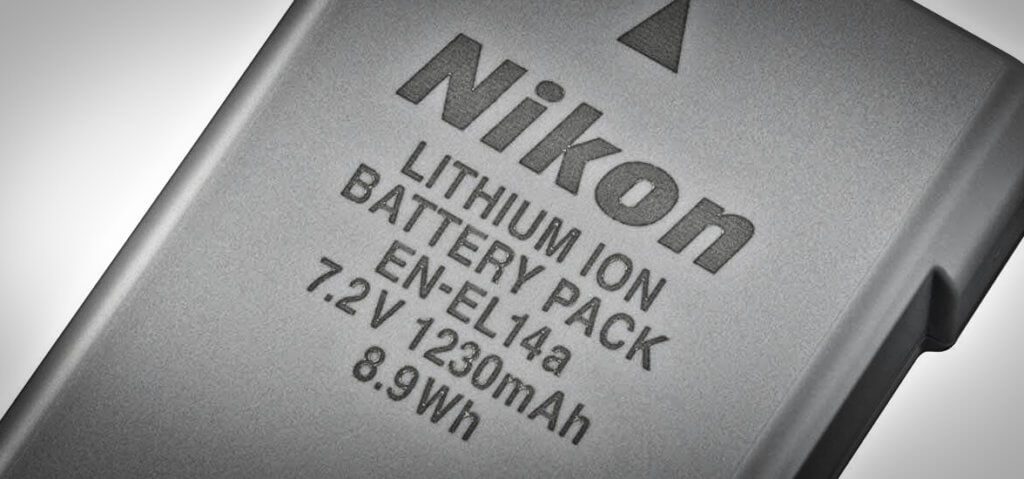 The original from Nikon
There are people who always like to use the manufacturer's original part. This is an understandable mindset if you are willing to pay the extra charge for it. The original battery from Nikon costs as much as a two-piece battery set including a charger. But for everyone who wants the original, it's linked here:
Nikon EN-EL14a lithium ion battery
An extremely compact rechargeable Nikon EN-EL14a lithium-ion battery
With a capacity of 1230mAh
An extremely compact rechargeable Nikon lithium-ion battery EN-EL14a. With a capacity of 1230mAh. For Nikon ...
Inexpensive EN-EL14a batteries and sets with charger
If you are looking for an inexpensive alternative to the Nikon EN-EL14a battery, you will find good single batteries or entire sets with two batteries and a charger from manufacturers such as Blumax, RAVPower or Patona.
The battery with the identifier "EN-EL14a" or. "EN-EL14 ″ is used by Nikon in the following cameras:
Nikon D3100

Nikon D3200

Nikon D3300

Nikon D3400

Nikon D5100

Nikon D5200

Nikon D5300

Nikon D5500

Nikon Coolpix P7800

Nikon Coolpix P7700

Nikon Coolpix P7100

Nikon Coolpix P7000
Jens has been running the blog since 2012. He appears as Sir Apfelot for his readers and helps them with problems of a technical nature. In his free time he drives electric unicycles, takes photos (preferably with his iPhone, of course), climbs around in the Hessian mountains or hikes with the family. His articles deal with Apple products, news from the world of drones or solutions for current bugs.
The page contains affiliate links / images: Amazon.de