Lego already has a regular place in this blog, from August 2017 there will also be robot, programming and technology sets that have already been presented Lego Boost added. Lego Boost is designed to introduce children to robotics and programming in a playful way. Information about the Lego set, which was presented at CES 2017, among other things, can be found in this article. I have also summarized information for you about Lego Boost Hands on and Test, Lego Education WeDo 2.0 and more.
Lego kit, robotics, sensors and an app: that's Boost
From August 2017, Lego Boost will bring a breath of fresh air to playful robotics for many children and young people at Christmas this year. In addition to colorful blocks that can be plugged together, the new robot set also includes the following units:
Move hub
Interactive engine
Color sensor and distance sensor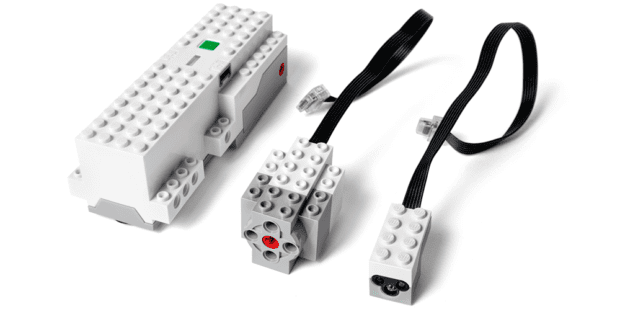 Lego Boost: Build, Code, Play with Move Hub and simple commands
If you look at the official website If you look around for the new Lego set for friends of robots and learning to program, then you feel a little bit about the Dash robot reminded of Wonder Workshop. As luck would have it, this one comes with Lego connectors, so that both systems could basically be coupled. Perhaps the ideal set for families with several children who want to implement their own projects: Dash robot and Lego Boost;)
From robots and Lego pets to alternative electric guitars to garbage trucks or a sci-fi project; everything seems possible with Lego Boost. Child-friendly, yet encouraging and challenging, this set will show the possibilities of modern technology for children from August 2017. I think it can also be used as an extension and addition to previous sets. Because we already know sensors, motors and app controls from Lego Mindstorms EV3.
Lego Boost tested at CES 2017
Not only were different at this year's Consumer Electronics Show Gadgets for Apple presented, but also the new Lego Boost Set with different ideas from blocks, motor, move hub and app for programming and control. The fact that the standard package, which comes with an app for iOS and Android, will cost around 160 euros, can be found in the Heise news read. In addition, Heise published an exclusive report on the set from CES at the beginning of the month / year; including three videos with hands on. Click here for it.
What is Lego Education WeDo 2.0?
WeDo or We Do in connection with the word Education already indicates that it is a learning package from Lego. The basic package consists of 280 parts and also brings controls and connectivity into one App for iOS and Android with. According to Lego.com, the set was also and primarily designed for teaching: "With exciting projects, WeDo 2.0 arouses the interest of the schoolchildren in science lessons. By constructing and programming models, experimenting and developing independent problem solutions, they can work on scientific and technical topics from the current curriculum."
LEGO Education WeDo 2.0 set
Two students can work with one set
WeDo 2 awakens with exciting projects
0 the interest of the pupils in the subject lesson
More interesting Lego articles on the blog
As already mentioned at the beginning: Lego is part of the furniture on this page. So here's a little box - I mean: a list - with previous articles on various sets and topics such as "Star Wars":
Your opinion on the subject
What is your opinion on Lego and the robot possibilities it opens up for children? As adults or parents, are you already looking forward to the new boost package? Is Christmas secured with it or do you think nothing of the whole topic? Feel free to leave a comment;)
After graduating from high school, Johannes completed an apprenticeship as a business assistant specializing in foreign languages. But then he decided to research and write, which resulted in his independence. For several years he has been working for Sir Apfelot, among others. His articles include product introductions, news, manuals, video games, consoles, and more. He follows Apple keynotes live via stream.
The page contains affiliate links / images: Amazon.de